"I have spent the last three winters painting on a farm in Pottstown, PA. This small plot of land is surrounded by looming suburban subdivisions edging ever nearer. But the farm survives.
The farm is an arena. It is a place of fear and instinct. The sheep shuffle by, clumsily crying out for their lost young. It is not uncommon to happen across a vertebrae picked clean by the buzzards or fur scattered by a fox at night. The land vibrates with textures, sounds, smells, and crawls with life. Stand in one place too long (to paint a picture, for example), and the dusty straw ground slowly pulls apart... revealing the smooth, wet clay beneath."
- Caleb Stoltzfus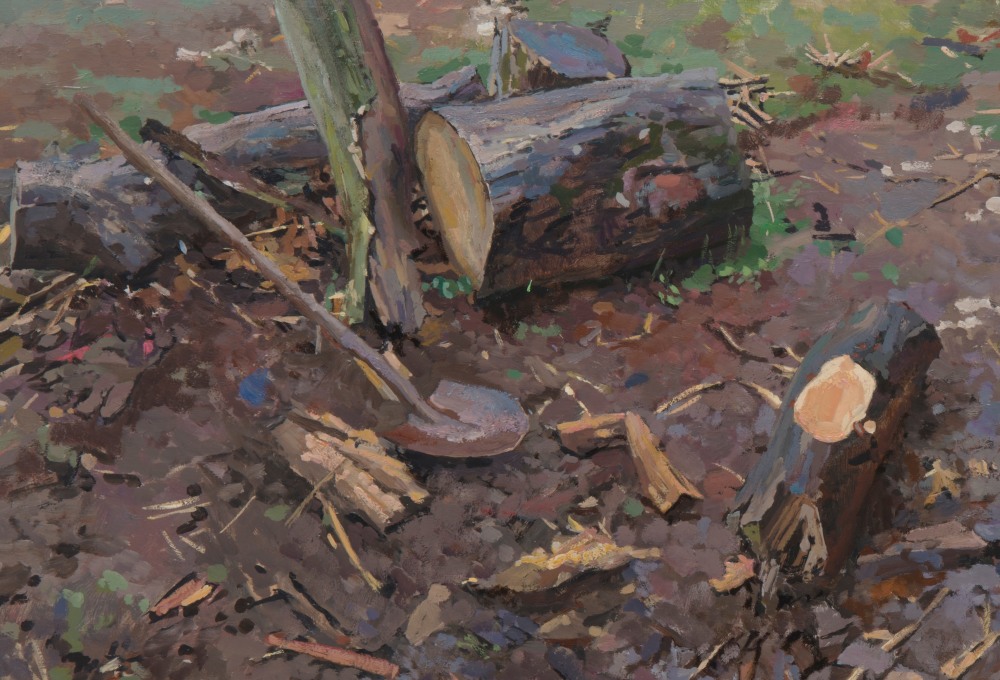 Caleb Stoltzfus (b. 1992) is originally from Elverson, PA. He began his art education studying at Studio Rilievo in Kennett Square, where he studied fundamentals of painting and drawing in the Classical traditions with Neilson Carlin for 4 years.
After graduating with a BA in art from Covenant College in 2015, he completed a year-long fellowship and solo show at The Harrison Center for the Arts in Indianapolis. He then spent 2016-2017 studying pleinair landscape painting and multi-figure composition in the Russian tradition under artist Daud Akhriev. Caleb spent 2018-2020 working on a series of paintings called "Walt's Farm". He is currently based in Philadelphia.