"There has been much to absorb - new rooms, views out of windows, new light situations… I'm grateful for my job - looking at my set ups and building a parallel world on canvas is still the nagging, surprising, thrilling puzzle that it ever was."
– Elizabeth Geiger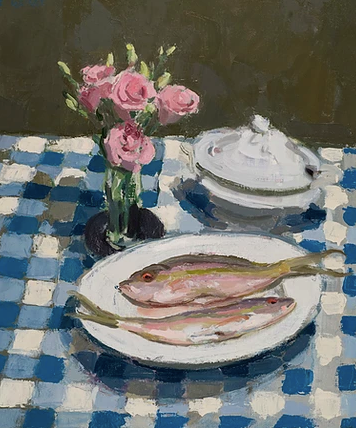 Elizabeth Geiger majored in painting at the University of Virginia and continued her studies at the New York Studio School and the Vermont Studio Center. She is married to figurative painter Philip Geiger and they have two children studying art in college.
​
Geiger has won a fellowship from the Virginia Museum of Fine Arts and shown regularly throughout the East Coast. Her work is in the collection of the Sheltering Arms Hospital Richmond as well as the Clay Center Museum of Fine Art in Charleston, WV.
Known for her dramatic still life paintings, she has recently also focused her painting practice on landscape. Along with her regular teaching at the Beverley Street Studio School in Stuanton, VA, she has been a visiting artist at the College of William & Mary and the Kentucky College of Art & Design, spoken at Washington & Lee University and the Pennsylvania Academy of Fine Arts, taught landscape painting at the Mount Gretna School of Art and leads workshops throughout the Eastern United States.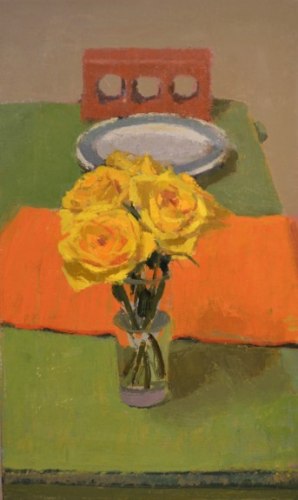 Geiger's approach to painting is a balance of immediate gestures and calculated decisions. Her brushwork contains an energy that is closely connected to the carefully chosen objects that appear in her still life compositions. Geiger begins by finding something in a familiar object or setting that surprises her and, while painting, she often stands in a position looking down on her motif in order to create an intimate viewpoint.
While looking at objects arranged in her new studio, Geiger paints pictures. She translates the three-dimensional world she has composed onto a canvas making thousands of decisions based on her lifetime of painting, study of art, and human perception. Geiger's finished paintings present a new reality closely related to her initial composition of fruits, bowls, bottles, and domestic objects. But through the indirect and mysterious translation that occurs between what she has seen and what she chooses to paint, the viewer is given something new; something to spark his/her imagination, and to reveal, through ordinary objects, another way to see.
Like actors on a stage, the objects in Geiger's paintings assume roles. Instead of dialogue, they occupy spaces in her painted illusions. The nearness, distance, and focus that she chooses for these objects communicates their content. Objects rhyme and resonate with one another. Tension is created, relationships revealed. In their humility, Geiger's paintings are unassumingly complex. Direct and sincere, Geiger's paintings reveal the gains from a life of looking, painting, and learning from the humble objects occupying our daily lives.
"My paintings begin with a feeling of excitement—a rightness with the light. A feeling of space, a group of forms, a chord of colors can all start the process. A good set up feels like a memory—one I would like to have. My objects are so familiar at this point that I am free to alter the arrangement at any time while I am working.
My concern has begun to shift from the meaning of the objects to the light on them as the subject. I continue to reinterpret still life painting. Inspiration can come from a landscape, a portrait, a poem, or an abstract pattern. My original motivations or musings about the set up may not remain clear, but I hope the drama and mystery evoked by the objects and the paint itself stay with the viewer."
- Elizabeth Geiger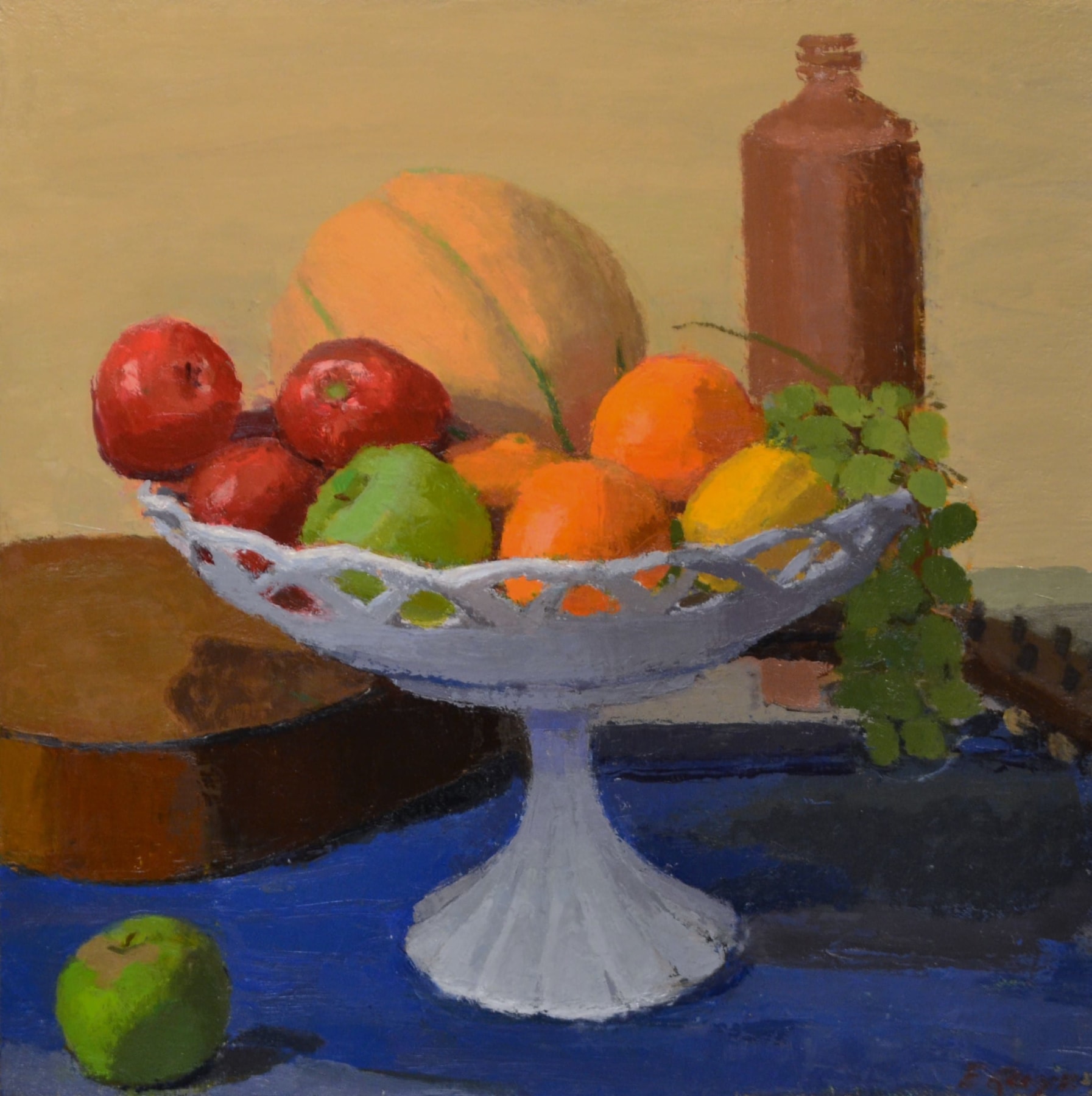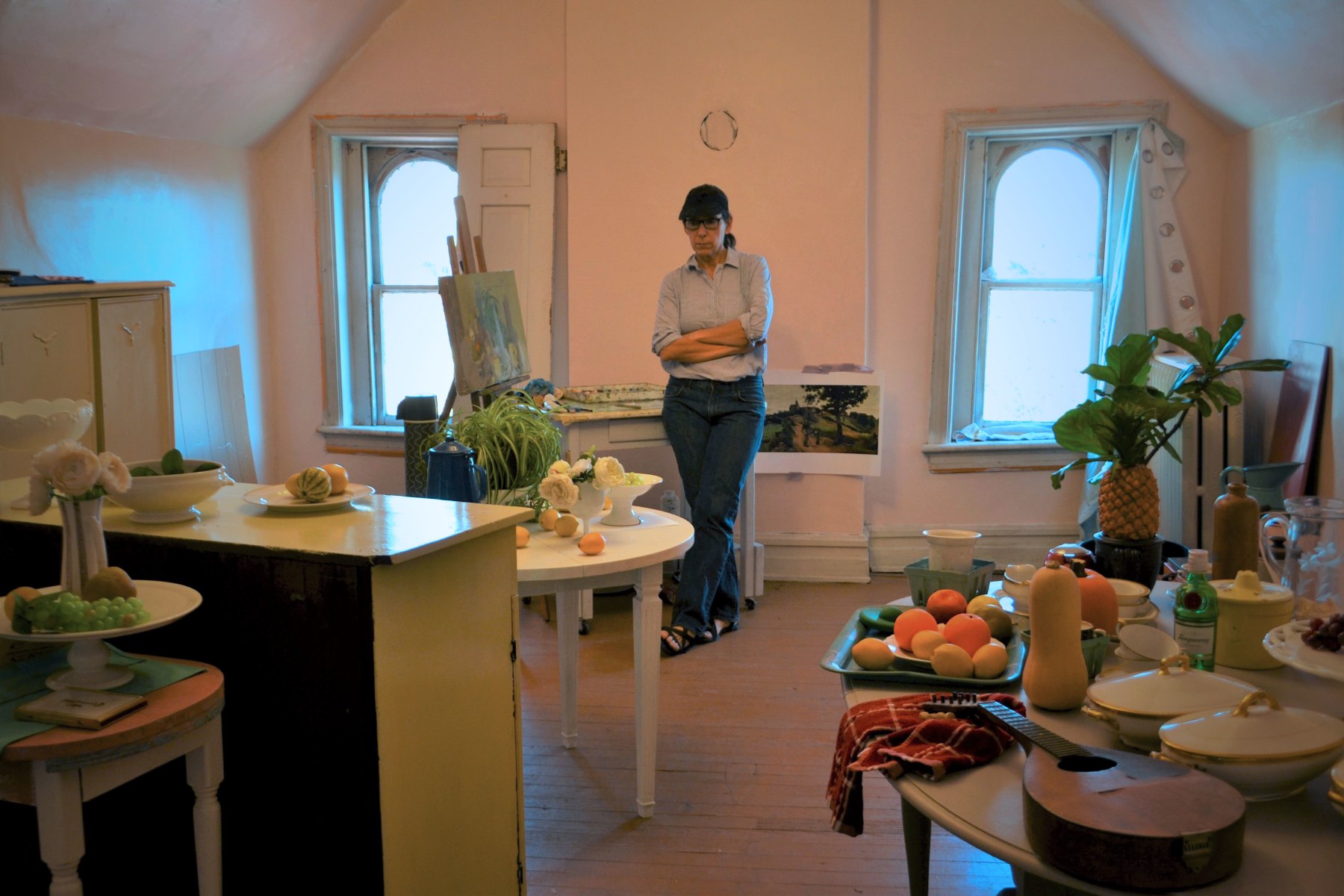 Larry Groff Interview with Elizabeth Geiger
2020
Larry Groff: What lead you to become a painter?
Elizabeth Geiger: When I was about 10 or 12 my father told me that the portrait of a man wearing a turban in our living room was painted by my grandmother. Surprised, I asked if there were other paintings and my father said, "No – she stopped painting. She said it was too hard." I was curious …was it really THAT hard? Well, Grandma, it is. But it's more fascinating than anything I could imagine.
LG: I understand you first majored in math before you changed to become an art student. I'm curious if geometry or other mathematical aesthetics like dynamic symmetry has ever played a role, either conscious or unconscious level in your compositions?