This body of work is rooted in architecture, formalism, geology, global warming and a future archeology.
- John Greig Jr.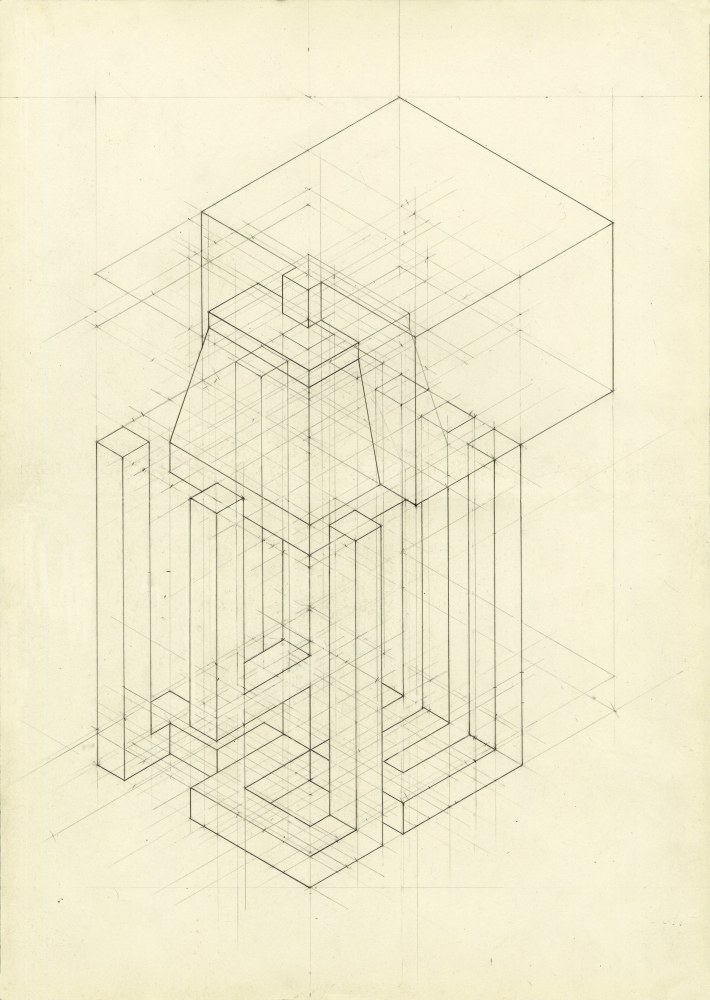 There is a balanced conversation between two materials. One material is cut and built, while the other is poured in and around it. The layered castings bring to mind the slowly formed striations, entombing forgotten cities wave by wave. Fabricated wooden components imply long hidden pieces of modern architecture, a buried future. The organically deposited layers of processed gypsum are joined to the shaped wood pieces, both parts naturally formed and simultaneously manipulated by the human hand. These idealized figures suggest a tale of an upside-down world, a place of curious harmony, where the earth and ocean live upon our cities.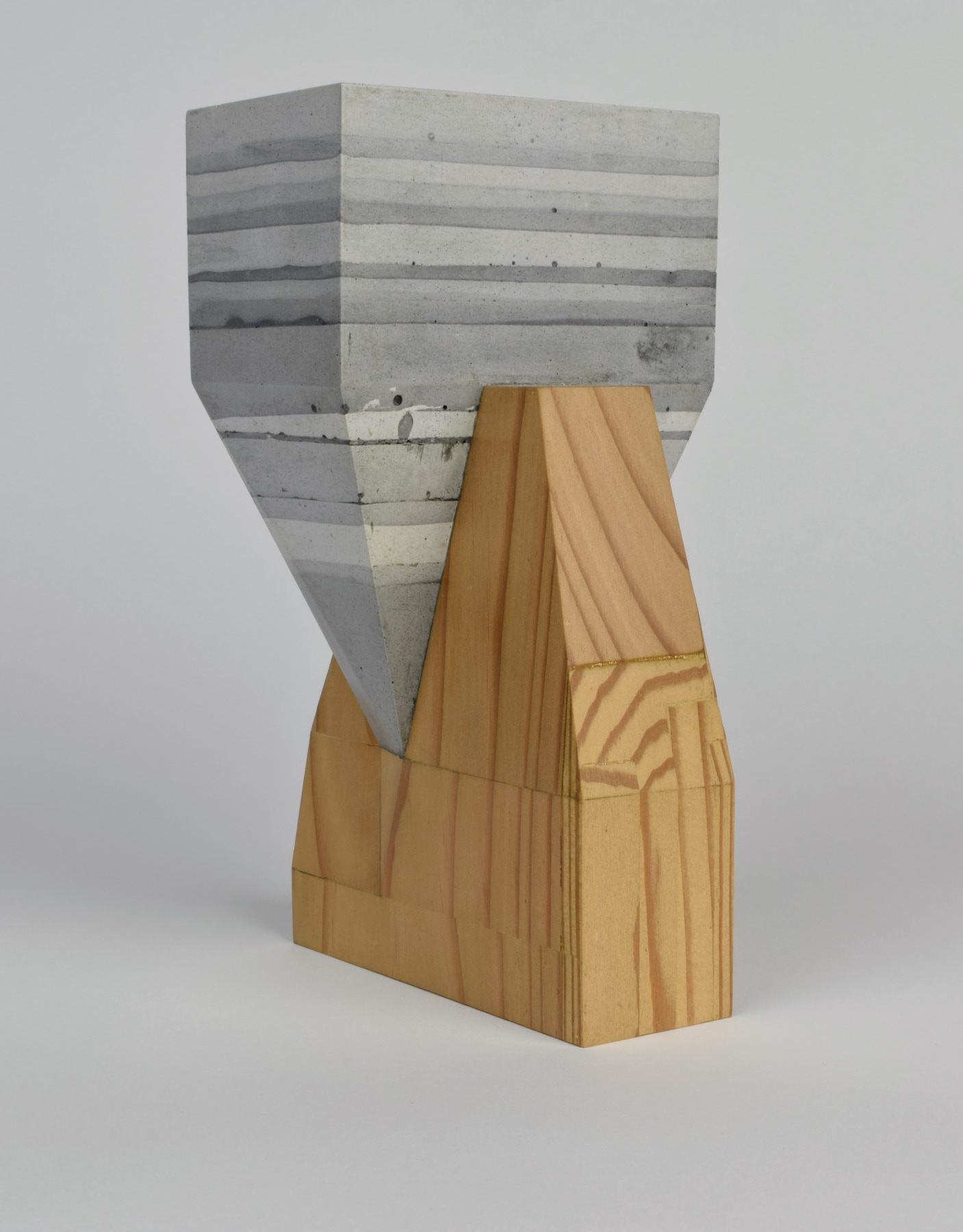 Greig has a Certificate from Pennsylvania Academy of the Fine Arts. In 2008, he attended Haystack Mountain School of Crafts. He has exhibited his work extensively solo and group shos. Greig is the Sculpture Shop Manager and a faculty member at the Pennsylvania Academy of the Fine Arts. He lives and works in Philadelphia.