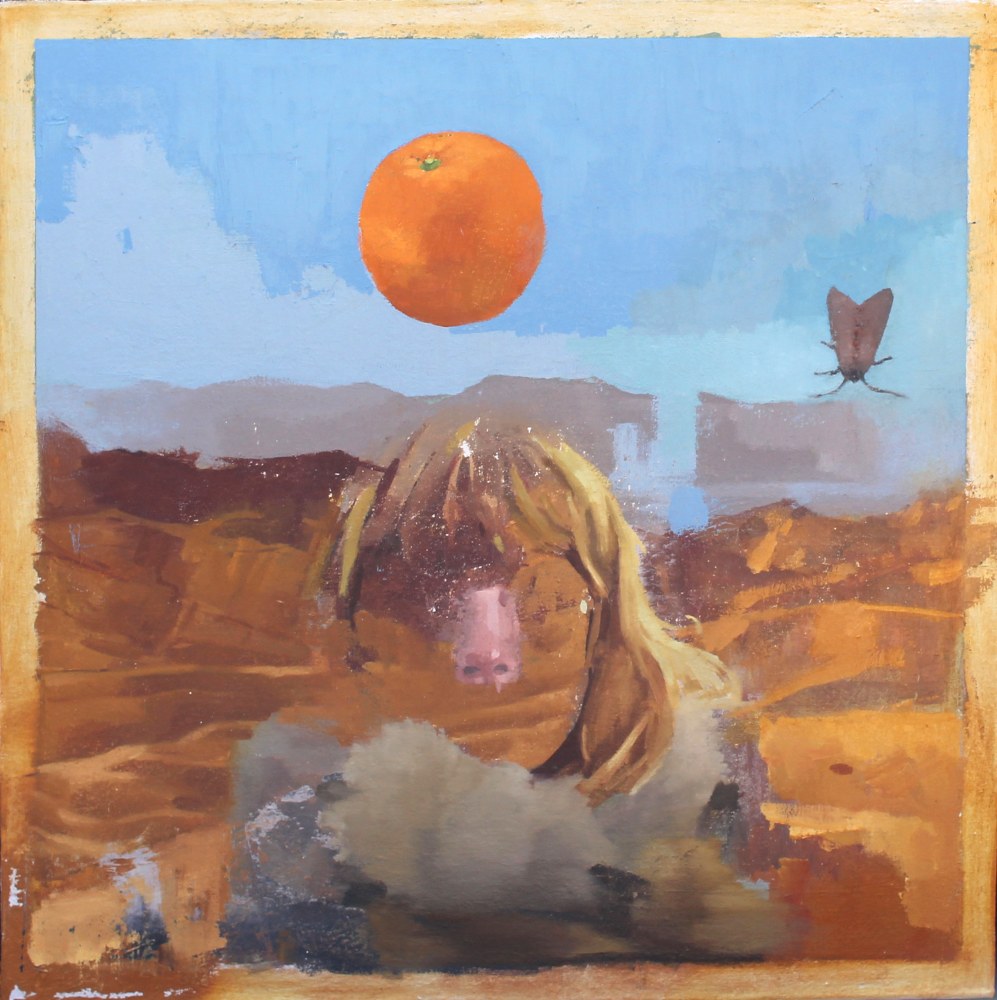 "…they had to be behind him;
said it aloud and heard it fade away.
They had to be behind him, but their steps
were ominously soft. If only he could
turn around, just once (but looking back
would ruin this entire work, so near
completion), then he could not fail to see them,
those other two, who followed him so softly"
-Rainer Maria Rilke, Orpheus, Eurydice, Hermes, New Poems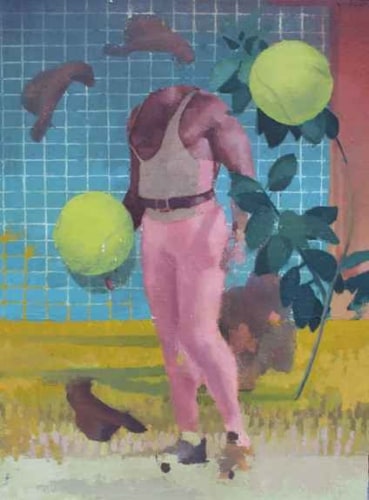 The power of a fragment is in its partiality. The artwork is but an anthropologic artifact that keeps its visitor longing for resolution – in which they become the artist, the reader and the philosopher.
Making art is like a memory in search of an ideal. The work begins where the body does not exist. The materiality of paint negates this simple out-of-body experience and reinserts the viewer, and the painter, into the materiality of history. Negotiating between memory and experience, the constructed image and the visceral process of painting grind against each other in the manifestation of art.
Often, the memories relayed in my work are couched in popular culture and contextualized through a digital lens. I'm interested in the permeation of screen culture in modern society and its effects on our understanding of the world.
Formally, my paintings invoke the form of human figures, as seen through a pigmented veil, to portray a phantasmal interplay of art historical tropes of American Imperialism juxtaposed against lowbrow consumer goods and extrinsic cultural artifacts. The result undercuts and disregards the heroic and reflective motifs of high culture and offers wistful portraits of how masculinity and domesticity coexist now, and in the minds and memories of viewers.
I ask viewers to step back from their smartphones and arrive anew in this age of florescent and distracted media, to consider the disjointed ways in which we are inundated with frenetic images from all sides.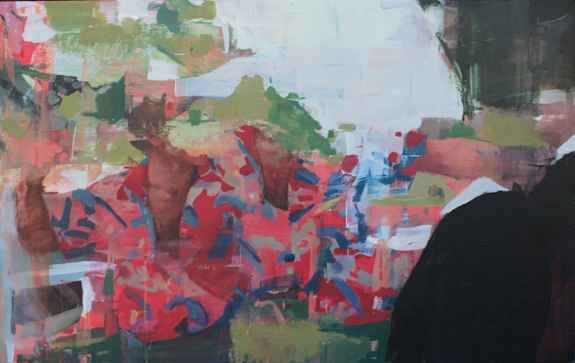 Philadelphia Based Painter
(b. 1982, Philadelphia, PA)
Lozano's path as an artist began when he was invited to work with Tim Rollins and Kids of Survival (KOS), subsequently becoming a member of KOS. He received an MFA the Pennsylvania Academy of Fine Arts (PAFA), Philadelphia, PA in 2009 and a certificate in painting at PAFA in 2007. He has exhibited extensively in the north east and is the recipient of numerous awards. He is a recipient of the Wolf/Khan painting fellowship to attend the Vermont Studio Center. He teaches painting at Immaculata University and lives in Philadelphia with his wife and two children.