"Each painting expresses its own unique collection of decisions involving color, the handling of brushwork, and an emphasis on repeated shapes and patterns. The resulting imagery aims to resonate like a single chord being struck, complete with nuances of each individual note playing its part to make a harmonious sound."
- Naomi Chung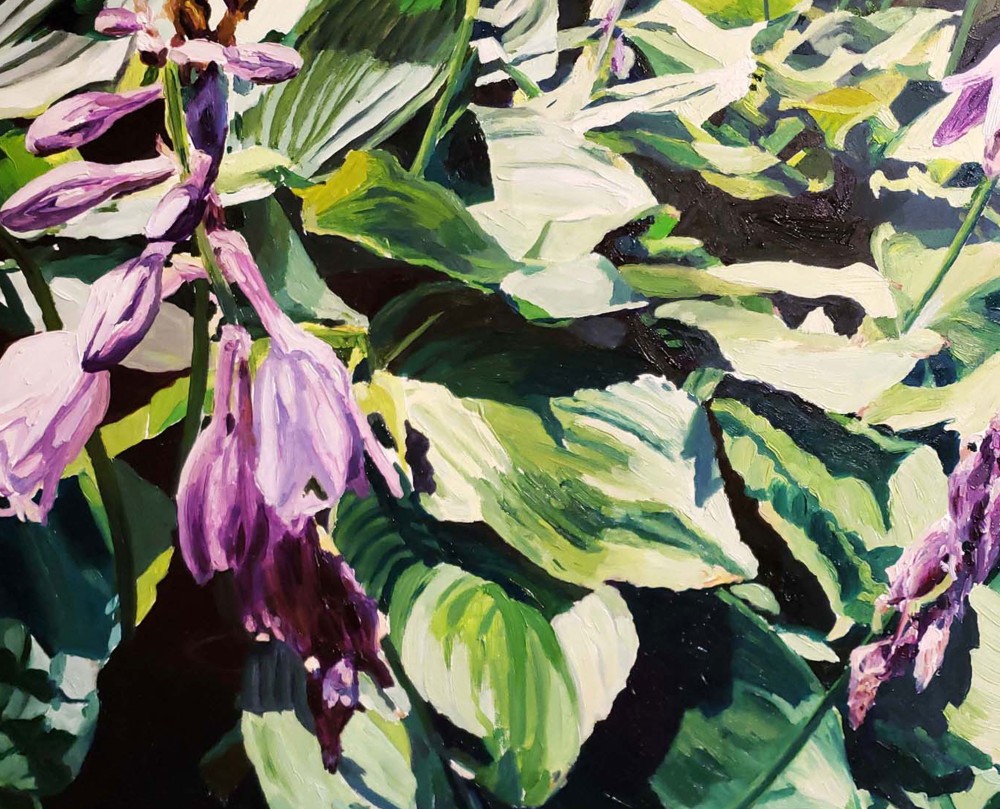 My paintings focus heavily on color and the effects of light and shadow. Each painting adheres to a predetermined color palette and a composition that emphasizes pattern with reoccurring shapes running throughout. As colors and shapes alternate under light and shadow, a rhythm to the overall image emerges as the eye follows these repeated patterns and directional shifts.
Beyond a pictorial account, the paintings offer a multi-sensational experience and a glimpse into the underlying forces at work in the landscape. In an attempt to capture the full spectrum of a constantly evolving world, I breakdown the constraints that a still landscape offers and opt for compositions and environments that appear to be in a constant state of flux.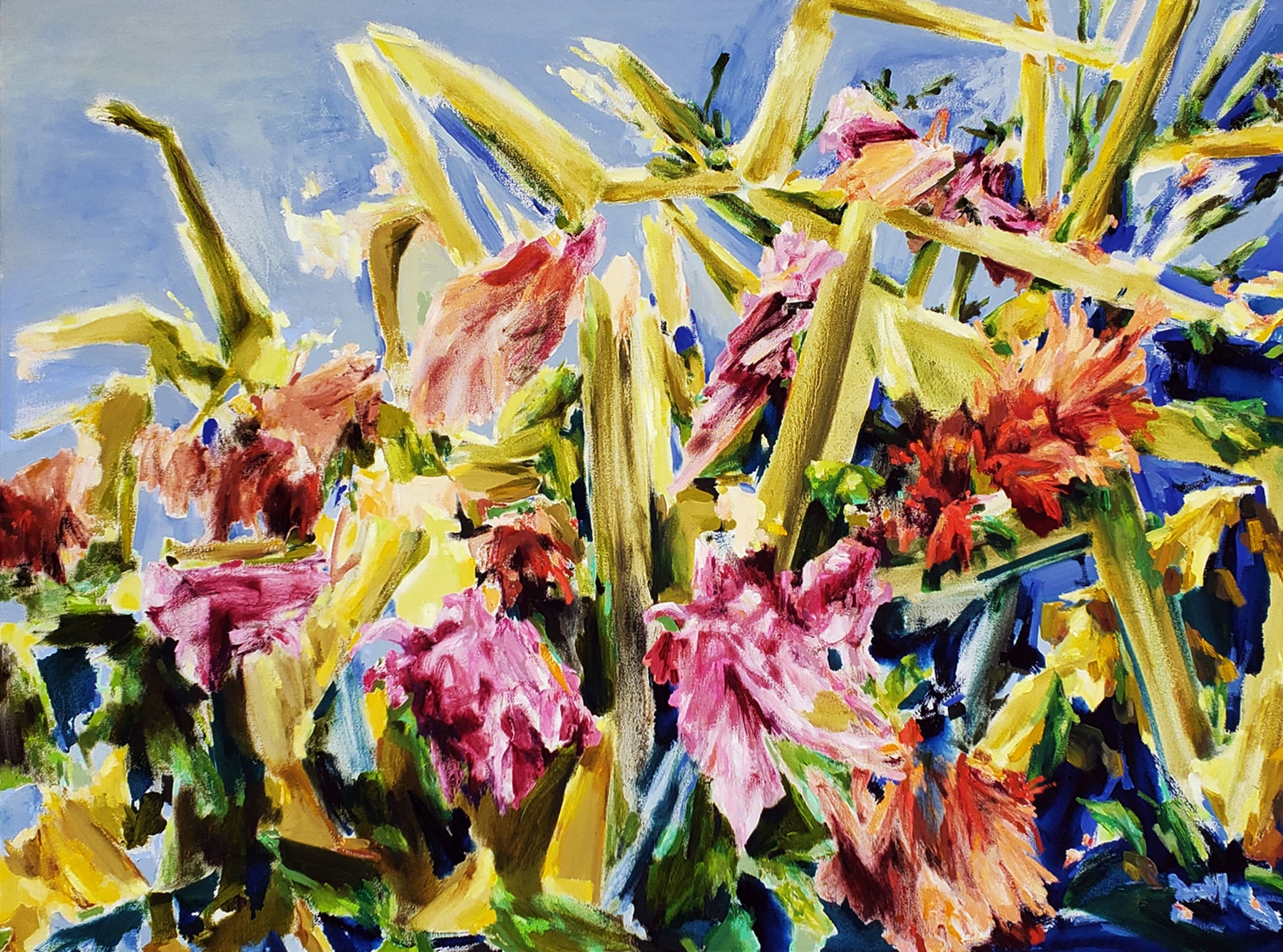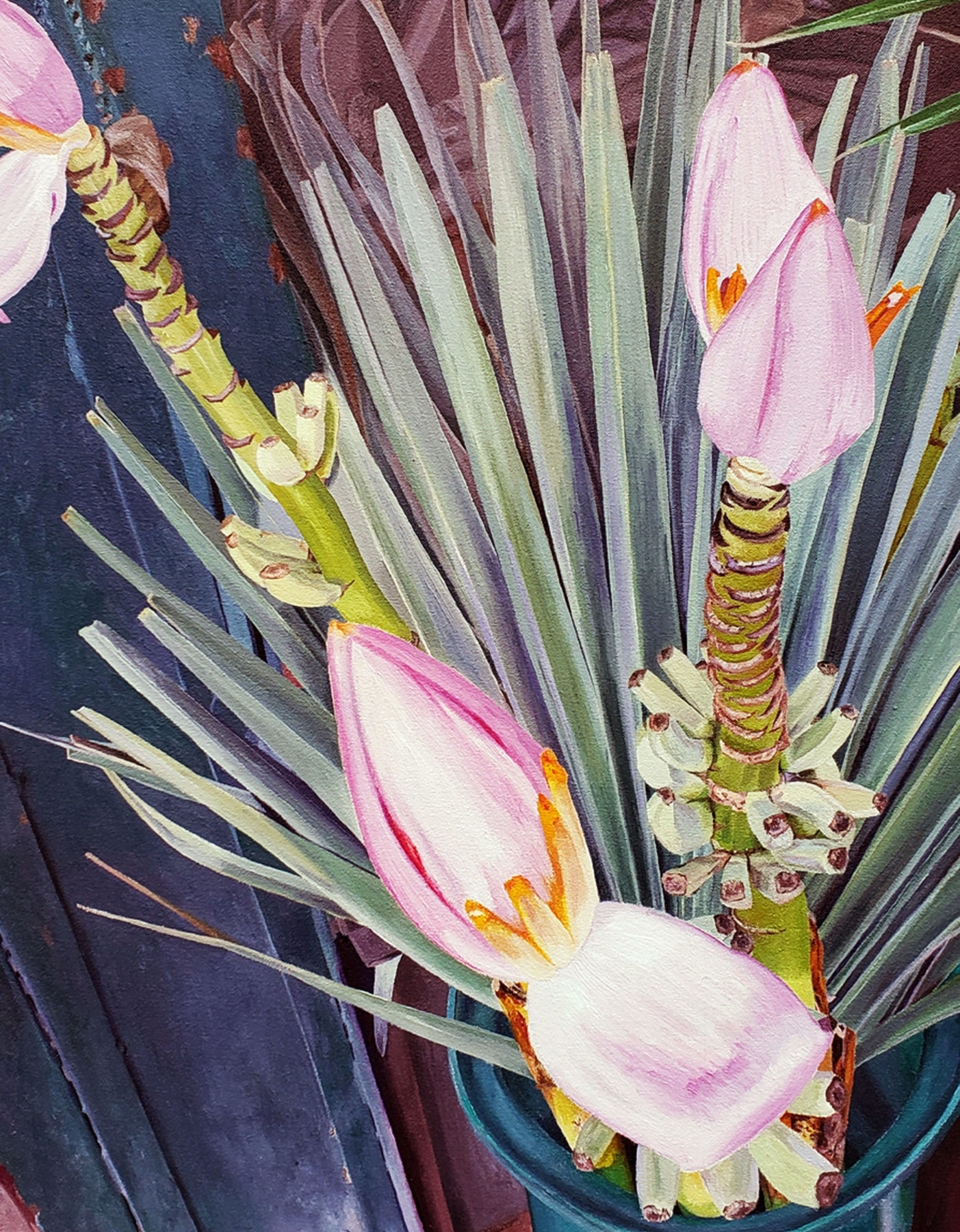 Naomi Chung earned her Bachelor of Fine Arts degree in Painting and Printmaking from Virginia Commonwealth Universityin Richmond, VA and her Master of Fine Arts degree in Painting from the University of Pennsylvania in Philadelphia, PA.
Upon graduating from UPenn in 2000, she was awarded the prestigious Dedalus Foundation Master of Fine Arts Fellowship and the Charles Addams Memorial Prize. She has been represented by Gross McCleaf Gallery in Philadelphia, PA for twenty years and Warm Springs Gallery in Warm Springs, VA for eight years.
Chung's works have been in numerous exhibitions including the Carnegie Institute in Washington, DC,1251 Avenue of the Americas in New York City, and are part of permanent collections including Honeywell, Merck, McDonalds Corporation, Medical College of Virginia Hospitals and University Medical Center of Princeton.
In addition to her studio practice, Naomi teaches Painting, Drawing, Design, and Color Theory courses at Marymount University, MontgomeryCollege, and the Mclean Project for the Arts in the Washington, DC Metropolitan area.