"Working from plants around my studio, observation has become essential to rooting the paintings in an experience and giving gravity to an otherwise commonplace thing. I'm drawn to plants as they are simple, yet everchanging, and provide boundless possibilities to meditate on ephemerality, perspective and humility."
- Rebekah Callaghan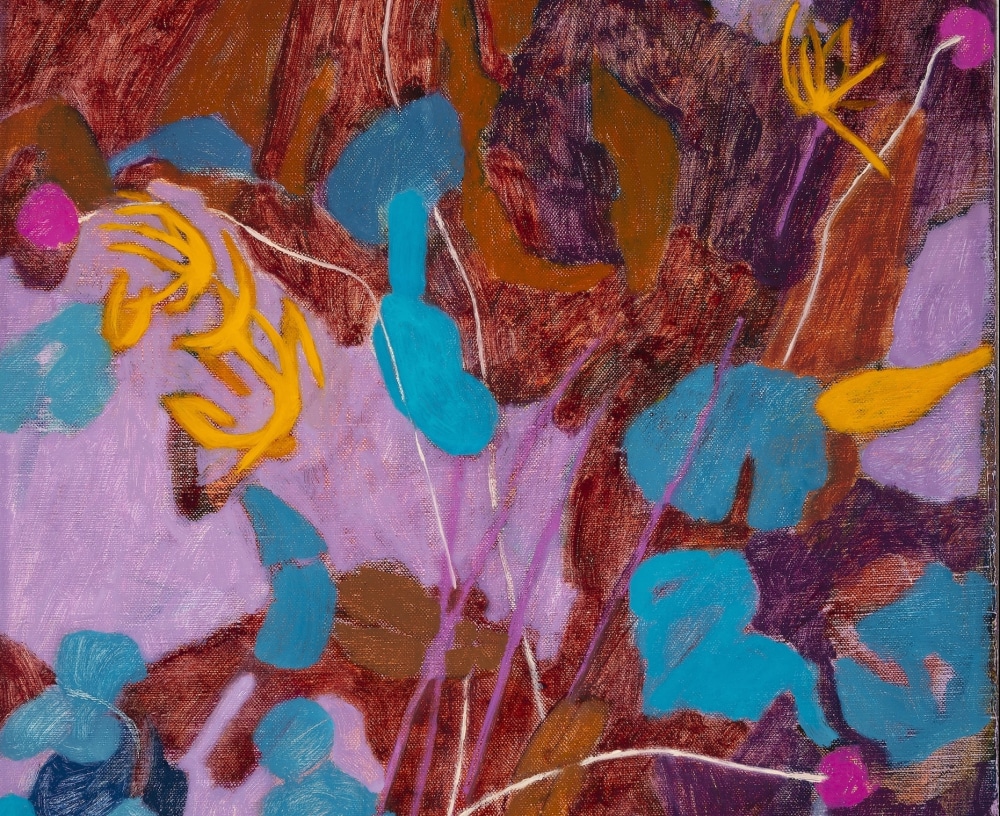 Found and discovered by her sensitive and responsive process, Callaghan's paintings are intimate in size. They express a space which can only exist in a painting but are as close to us as the warmth of the sun falling across our cheek on a winter's day. Plants fill her canvases as she observes and then meditates upon them but her paintings could never be mistaken for simple portraits of flowers and leaves.
Callaghan's paintings speak about color, light, and space as revealed through the subtlest of skills - the artist's touch. Hues and shapes inspired by nature and the constantly changing play of light over a plant's surface are fascinations and inspirations for Callaghan. She keeps the images which slip by us, unassuming and ordinary, allowing us the time we need to see and relate to them. The way light moving across a plant's leaf reminds us that we are all under the shine of the sun, Callaghan's paintings offer us the reward of a vision where fleeting moments are inspiration enough.
"Recently, I have been making work that offers a space to lean into moments of transformation. The paintings are derived from gardens and plants: bright hues and organic shapes come directly from observations, but the recognizable elements have been abridged to broaden the landscape of touch, speed, and color.
Color is used to animate light and shadow, inventing spaces that feel familiar but that could only exist in a painting or drawing. Thin veils of paint are applied to merge new layers with old, and painted to a place where color, pressure, and form are balanced. Employing this method of call and response, each added passage responds to the one before. In a never-ending quest to combine my experience of seeing with searching, the layers call to the complexity of change while recognizing the simplicity of growth."
- Rebekah Callaghan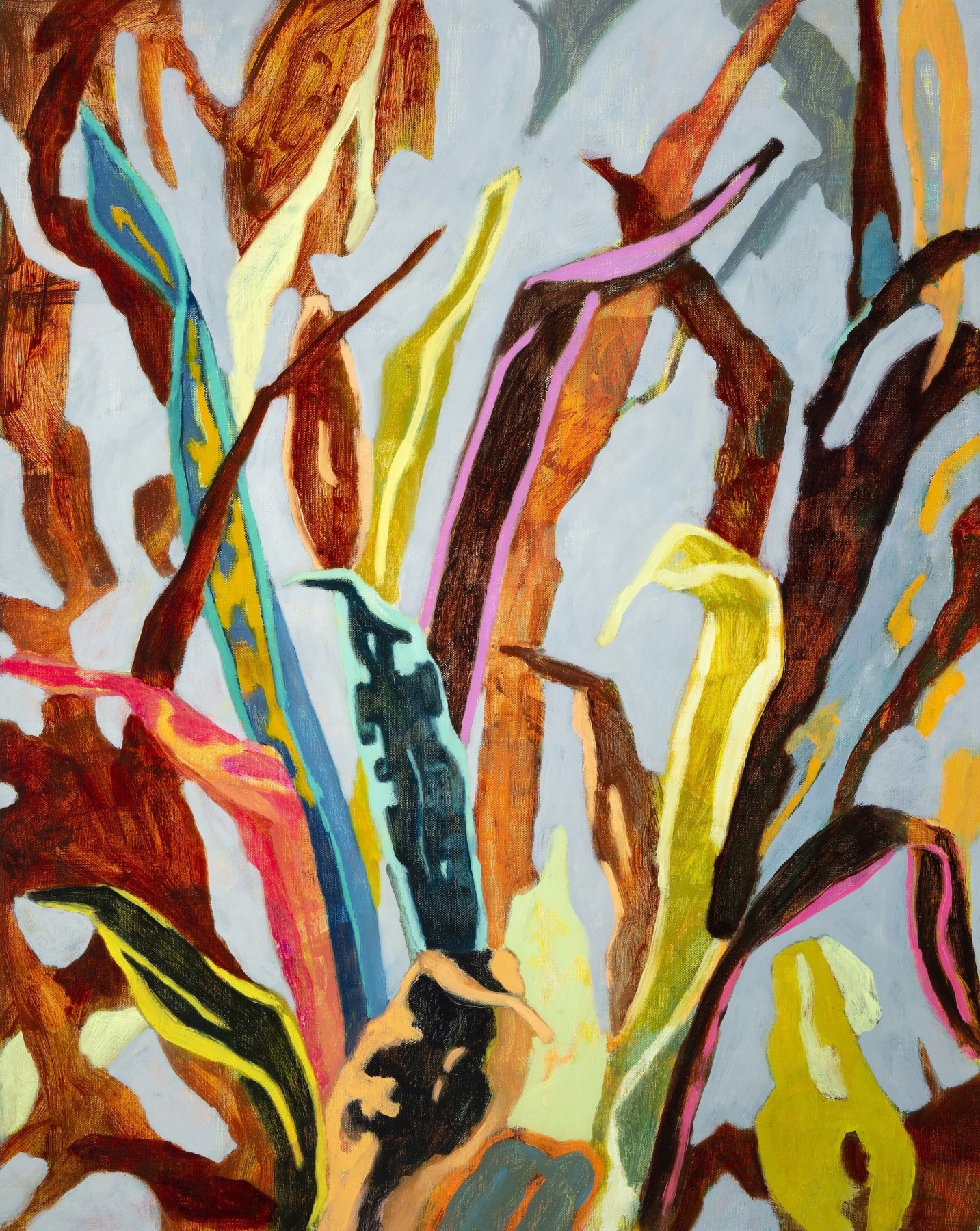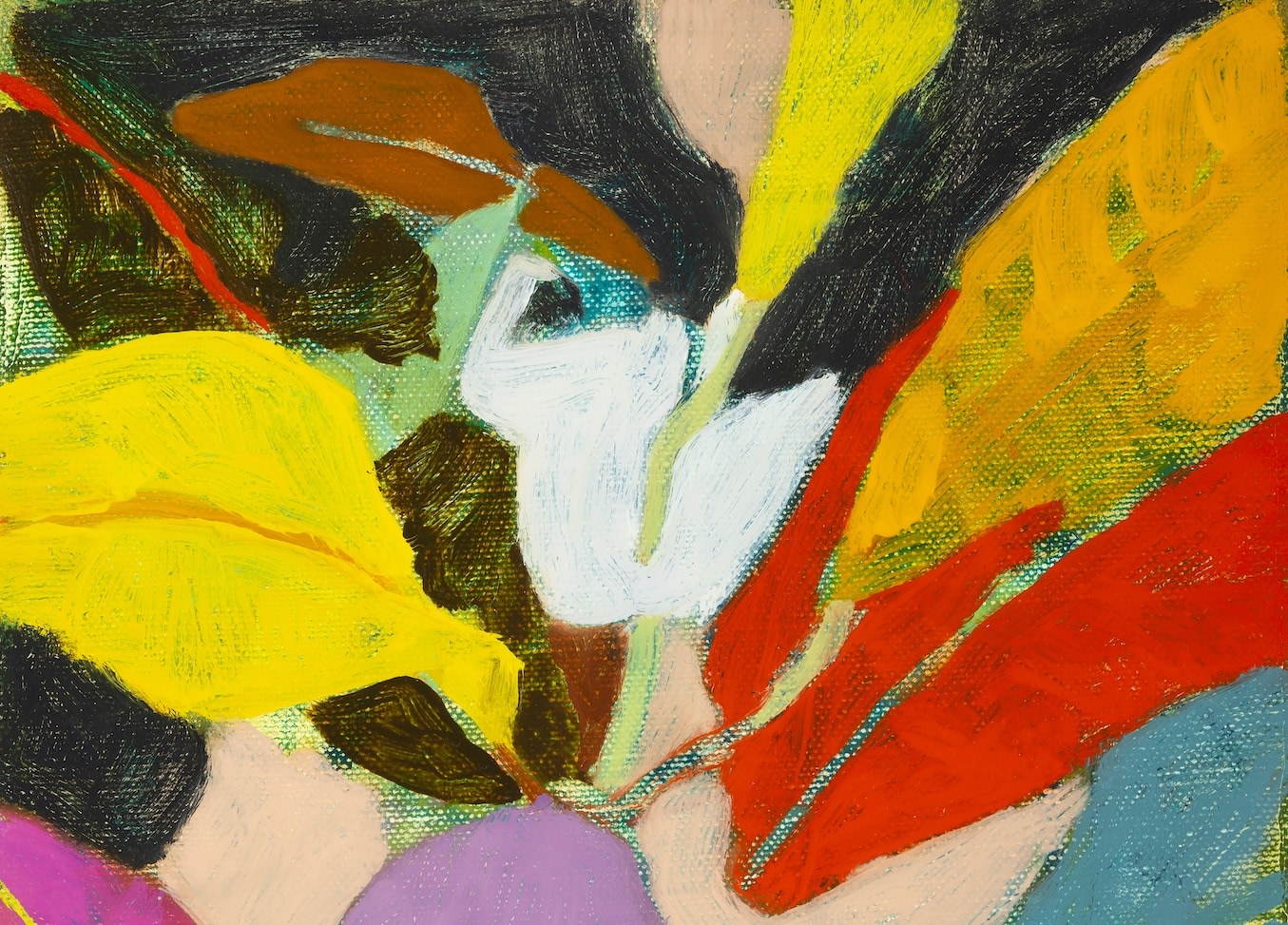 Rebekah Callaghan received her BFA from Temple University's Tyler School of Art and her MFA from Rutgers University Mason Gross School of the Arts. Callaghan teaches drawing and painting in and around the Greater Philadelphia Area. She exhibits her work throughout the United States and internationally. Her studio is based in Philadelphia, PA.