"Knotting is one of the most direct techniques of the fiber arts. There is a minimum of equipment required––scissors, clamps, foam core boards, and a few needles of different sizes and with exaggerated eyes. But what is important is a vivid imagination, the willingness to experiment, cultivated visualization, organized planning, and patience."
- Ed Bing Lee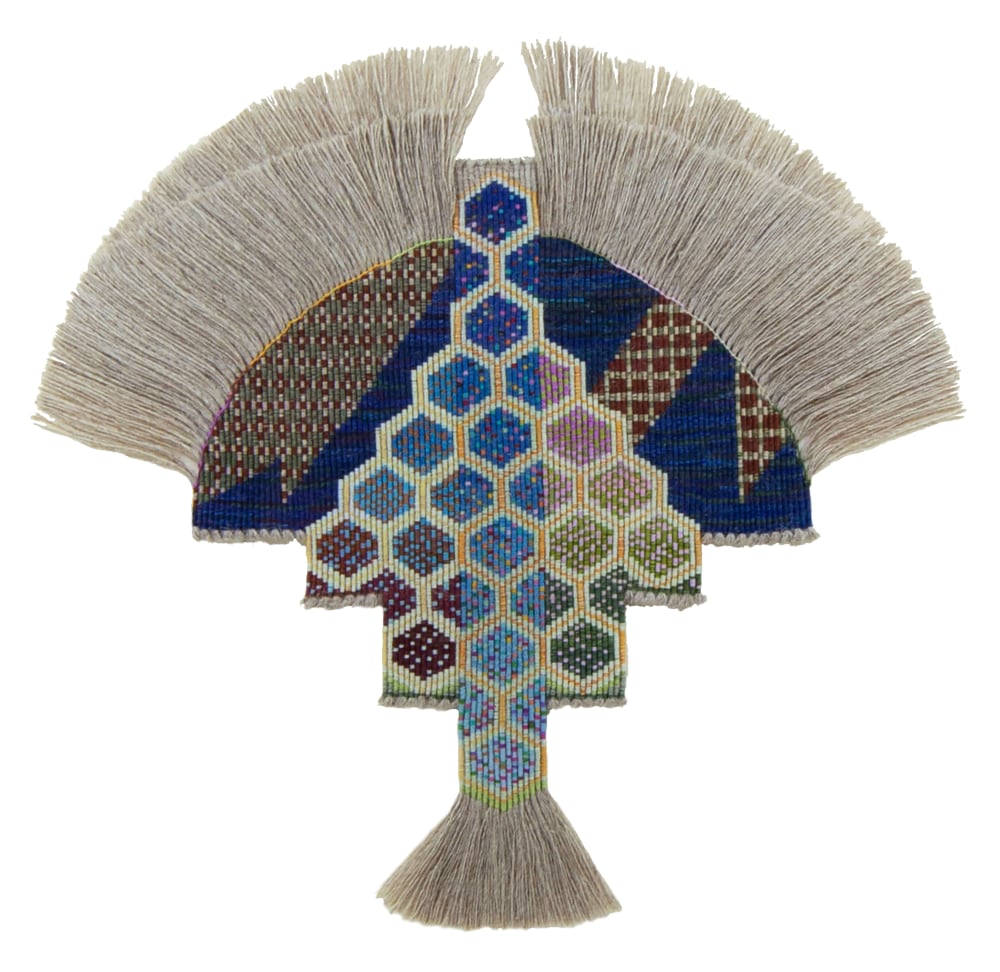 Gross McCleaf Gallery is pleased to present a survey of knotted sculptures by Ed Bing Lee in The World on a String. The exhibition contains a selection from several of Lee's early series: a grouping of fan-shaped works made in the 1960s and never-before-seen decorative rings from the 1960s and 70s. Additionally, colorful new works from Lee's Chawan, or "tea bowl", series and a linen hot dog from his Picnics series are on view, both representing contemporary developments in the artist's decades of art practice.
Ed Bing Lee incorporates diverse sources into his imagery, including Pop Art, folk art traditions, fashion, art history, and iconic items of East Asian and American culture – such as tea bowls and fans, ice cream cones and cupcakes. Although his subject matter is often contemporary, his knotting techniques are ancient skills that were used in basketry and woven fabrics, predating recorded history by tens of thousands of years. Lee is a master of the specialized art of knot-making. Utilizing the Double Vertical and Horizontal Half Stitches most often, he includes additional knots as the subject requires, using The Ashley Book of Knots by Clifford Ashley as a reference. Lee says, "The medium in crafts is the vocabulary." He is fascinated by how threads, ribbons, and string can become limp or structured depending on the form. Thus, it is through the material possibilities that the forms emerge.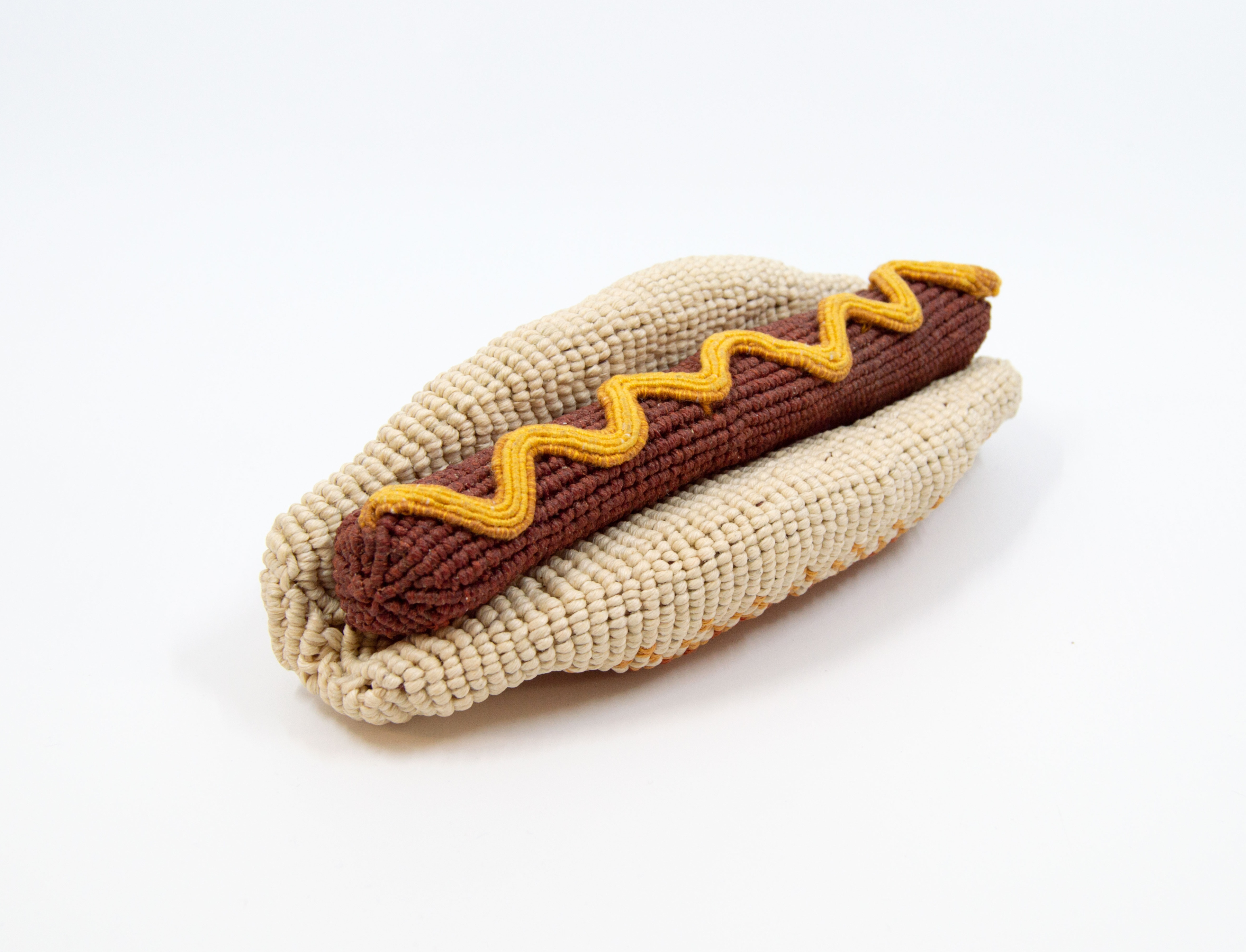 In Lee's words, "...art making is a combination of process, materials, and technique that capture ideas and ideals." A simple line created by a length of string becomes a knot. A collection of knots form a shape. The shape then becomes a site of intimate conversation, pause, and reflection. At over 90 years old, Lee admits there's so much more to make, so many ideas he hasn't gotten to create yet. In the words of a Frank Sinatra song, he's "got the world on a string, sittin' on a rainbow, got the string around his finger, what a world, what a life, I'm in love."
Born in 1933, Ed Bing Lee started his career as a commercial fabric designer in New York and Philadelphia. He later taught at Moore College of Art and Design, University of the Arts, and the Art Institute of Philadelphia. Lee is the recipient of numerous awards including the Pennsylvania Council on the Arts Fellowship, the Farelli Award for Excellence in Fiber, and a Pew Fellowship in Crafts. His work has been exhibited nationally and is included in the Boston Museum of Fine Arts, the Daphne Farago Fiber Arts Collection, and the Franklin Mint in Los Angeles.