New paintings
Graham Cuddy | Rochelle Toner | Elaine Lisle
Max Mason | Leni Paquet-Morante
Wearable art
Margery Cooper | Shelby Donnelly | Amanda Kaiserman
Sculpture & functional pieces
Alden Cole | Scott Cooper | Varvara Fern
Clare McCarthy | Rosae Reeder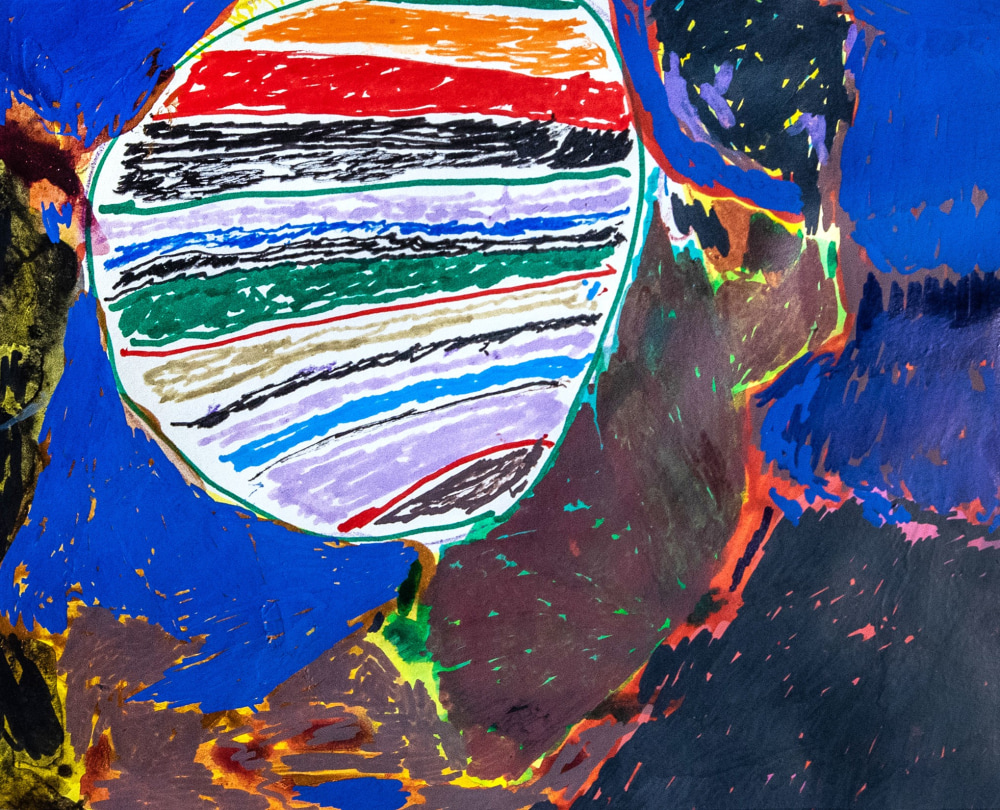 Featured Organization: SpArc Philadelphia
SpArc Philadelphia is a family of organizations committed to securing resources and educating the community about inclusion and independence for all people with disabilities. SpArc Marketplace at Cherry Street Pier provides a format for individuals with disabilities to sell their original artwork and crafts. Gross McCleaf is pleased to host the SpArc artists in HOLIDAY. 100% of the proceeds will be sent to the artists, and all payments will be made directly to SpArc. Please call the gallery for sales assistance during the show. To make a donation, visit the SpArc website.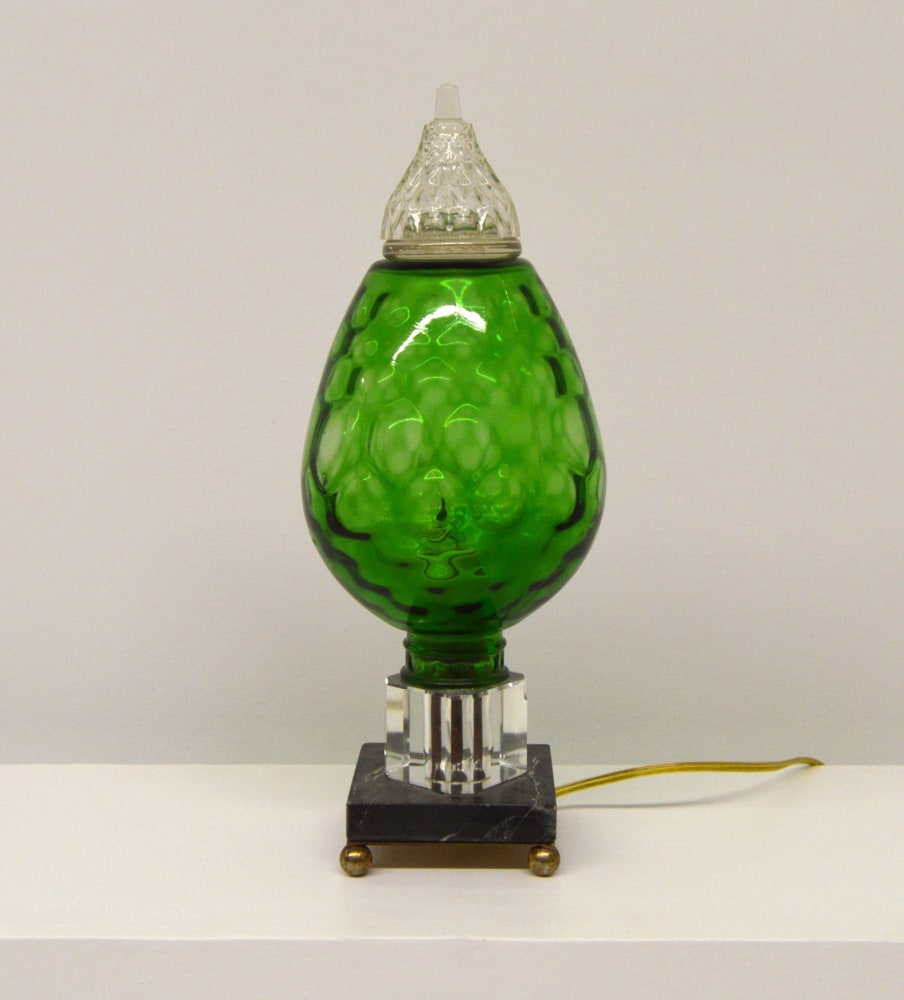 Alden Cole
Alden Cole was born in 1944 and raised in Maine along the Saco River. He attended Thornton Academy in high school and Rhode Island School of Design (RISD) in Providence, RI for college. After two years in the Air Force, Cole moved to NYC for 11 years of fun and fashion, working as a designer and illustrator on 7th Ave. Then after another 6-year stent in New England, Cole moved to Philadelphia, PA in 1986 to study metaphysics and astrology. He then became an advertising production artist while maintaining a personal studio practice. In 1991, Cole bought a three-story row home in South Philly and has since been transforming it into a delightful and all-encompassing display of his personal artworks and design pieces.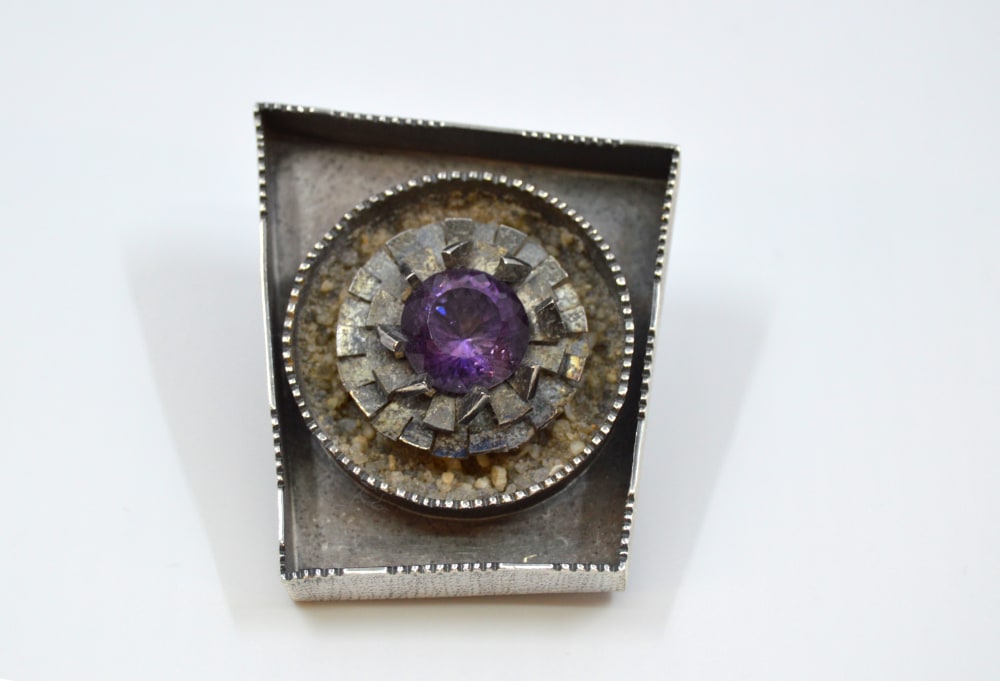 Margery F. Cooper
Margery F. Cooper has been a silversmith and jewelry designer in the Philadelphia area for over forty-five years, having studied with Anthony DeRenzi, Leon Lugassy, Caroline Streib and Brian Clarke in Rathdrum, Ireland. She served as a board member of the Pennsylvania Goldsmith Society and was a long-standing member of the Society of American Goldsmiths. Her larger pieces of Judaica reside in a number of synagogues and numerous private collections.
Margery currently works in smaller formats 'framing' natural and found objects in sterling silver. Each creation is a unique piece of wearable art. Her greatest joy comes from the comments her customers receive when wearing her jewelry.
For the past thirty years, Margery has maintained a studio at the Mill Artist Studios where, in 1991, she organized the first artist's open studios in Manayunk.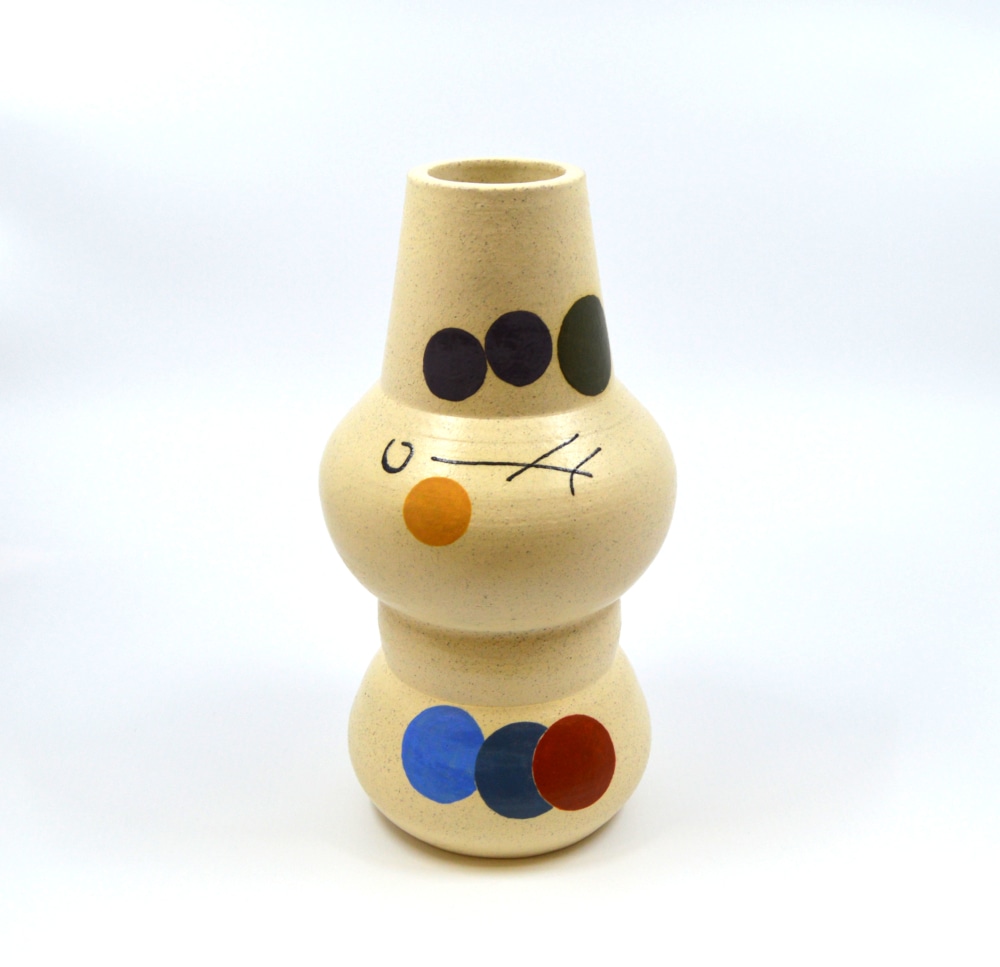 Scott Cooper
Scott Cooper is a self-taught ceramicist working in Philadelphia, PA. He attended the Pennsylvania Academy of the Fine Arts where he studied painting, yet couldn't afford to keep up his practice post-graduation. After finding employment at Fleisher Art Memorial, he was able to haunt the studios while classes were not in session, eventually finding a home in the ceramic studio. After many hours of YouTube instructional videos and failures, he considers himself a ceramicist.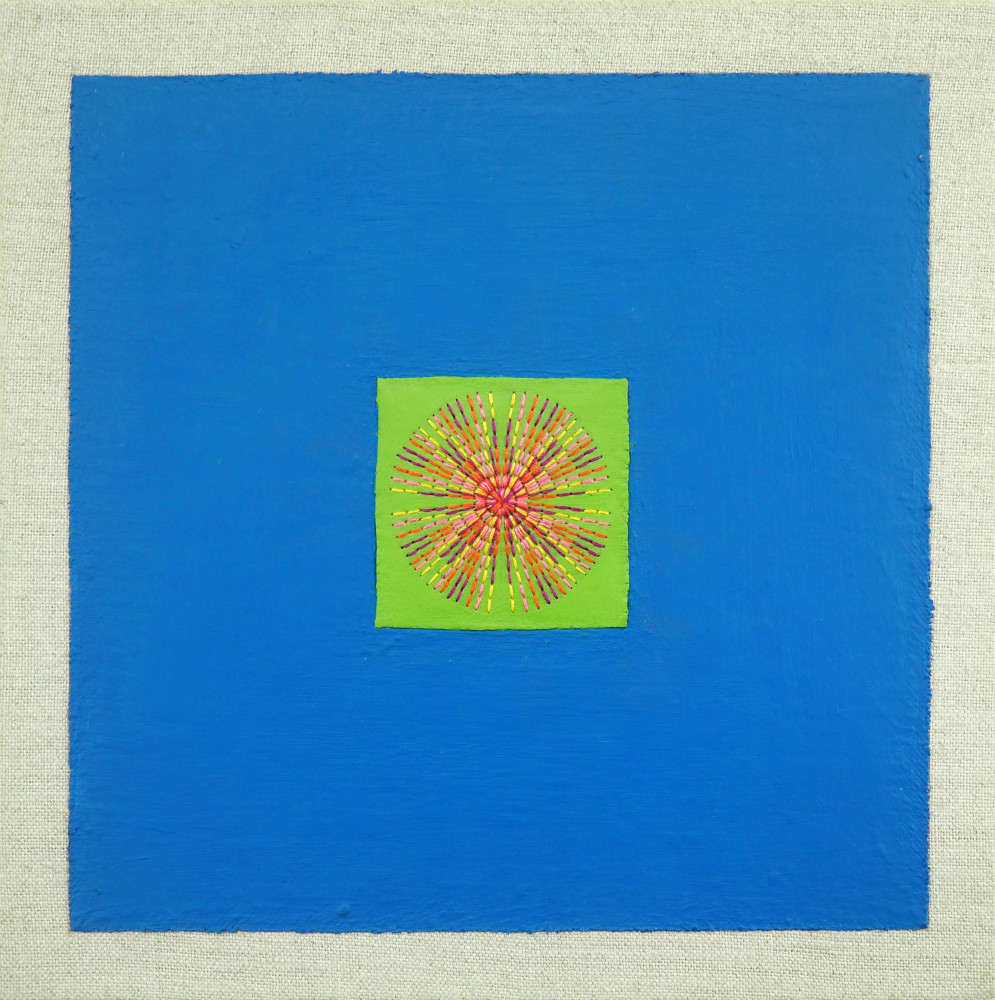 Graham Cuddy
Graham lives and works in Philadelphia, Pennsylvania. He began painting in 2016 and shortly after began attending the Pennsylvania Academy of Fine Arts. His work is concerned primarily with the many systems and patterns that make up the world. Whether it is the layout of a city, the screen of a computer, or a garden, everything can be simplified to how and why certain things were placed the way they were. The work is an attempt to capture these concepts and put them into the form of paintings.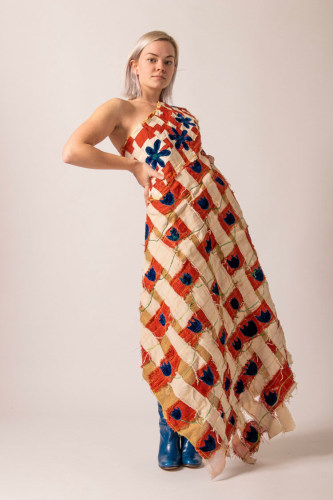 Shelby Donnelly
Shelby Donnelly is an interdisciplinary visual artist, educator, and business owner. Donnelly makes collages that are screen printed and sewn textiles, garments, and objects that are contextualized in videos, performances and installations.
Her work stages dramas that come from observing humanity's relationship with ritual, ceremony, and spirituality and how that plays out in everyday existence and the subconscious. Incorporating fragments from cultural sources (film, novels, news) and materials (fabric, paper) the collages are a visual response or a way of "materializing gestures" – making physical what it typically an action.
In 2019, Donnelly founded Wear to Wall, a clothing brand that combines her interest in textiles and materials into one-of-a kind and limited-edition art to wear.
Donnelly has exhibited both internationally and nationally at International House Philadelphia's Ibrahim Theater, The Fabric Workshop and Museum, The Barnes Foundation, the Stedelijk Museum Amsterdam and the Haus der Kunst Museum. Donnelly was the 2014 recipient of the Independence Foundation Artist Fellowship and traveled to Morocco to co-curate an exhibition at TALIM. Donnelly attended artist residencies at the Cité de Internationale in Paris, France, Millay Artist Colony in New York, Soaring Gardens, and Second State Press in Pennsylvania. Donnelly holds a B.F.A in Printmaking and Drawing from Washington University in St. Louis (2002) and a M.F.A in Material Studies from Tyler School of Art, Temple University (2008).
Shelby Donnelly lives and works in Philadelphia, PA.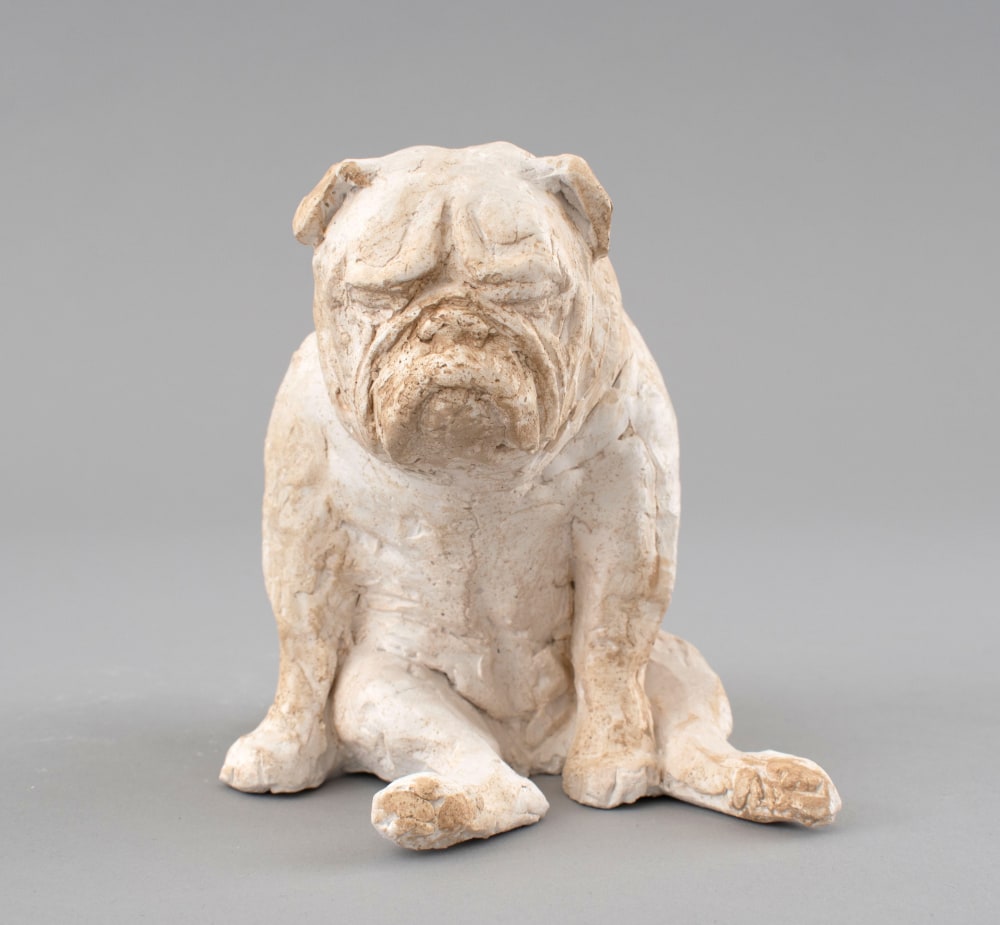 Varvàra Fern
Varvàra Fern is an artist and a sculptor. She was born in 1999 and grew up in Moscow, Russia. She entered Moscow Academic Art Institute, named after V. I. Surikov, where she studied classical and figurative art. Varvàra earned a Bachelor's Degree in Fine Arts at the Pennsylvania Academy of Fine Arts (PAFA). She currently lives and makes art in Philadelphia, where she is continuing her education at PAFA in the master's program.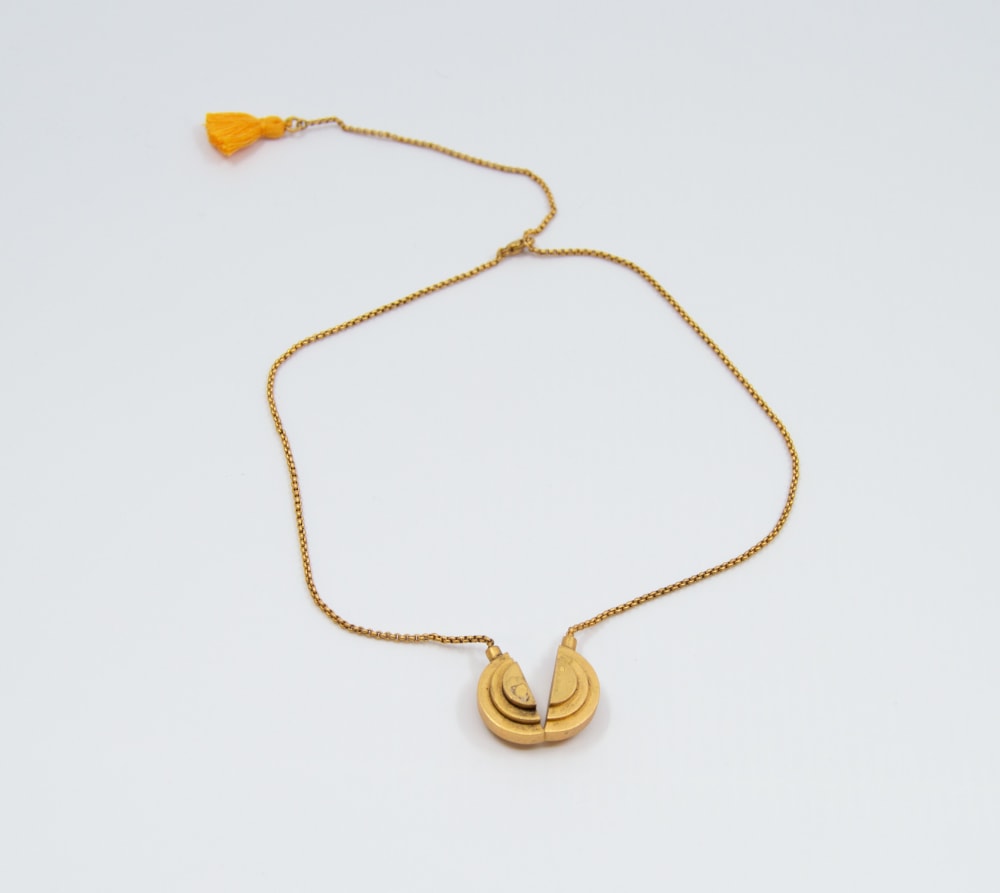 Amanda Kaiserman
Amanda Kaiserman, the American designer and artist, has designed for the likes of Emanuel Ungaro, Cacharel and Club Monaco. With a BFA in Art History from University of Michigan, Ann Arbor, and a degree in fashion design from the prestigious Parsons School of Design in New York, Amanda's many years of experience in design, her longtime passion for travel, collecting and creating jewelry, propelled her to create her eponymous line of jewelry with her own eclectic aesthetic. Amanda is married to French photographer, Nicolas Tosi, who specializes in landscapes, interiors, and travel photography. They divide their time, along with their 9-year-old son, Misha, between Paris, Burgundy and Philadelphia.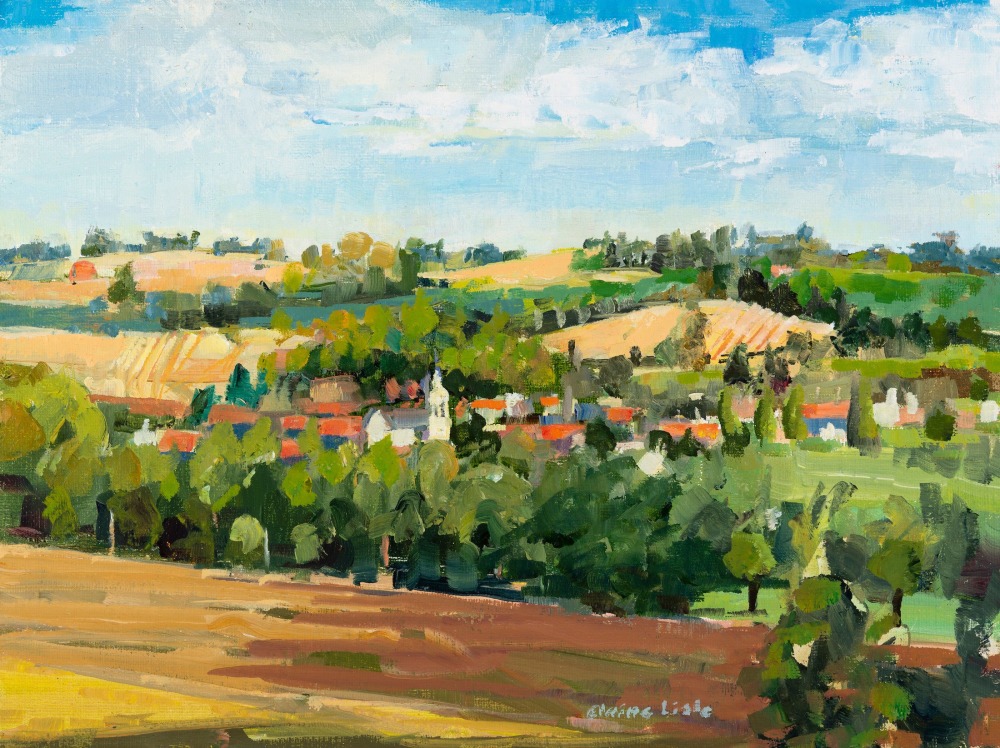 Elaine Lisle
Elaine Lisle received her BA from the University of Pennsylvania where revered landscape artist Neil Welliver gave her the permission she needed to pursue a career as a realist painter at a time when many young artists were turning to abstraction.
She later continued her studies at the Pennsylvania Academy of the Fine Arts where she was greatly influenced by the luminous abstract paintings of the late Murray Dessner, among others. This is her fourth solo exhibition with Gross McCleaf Gallery.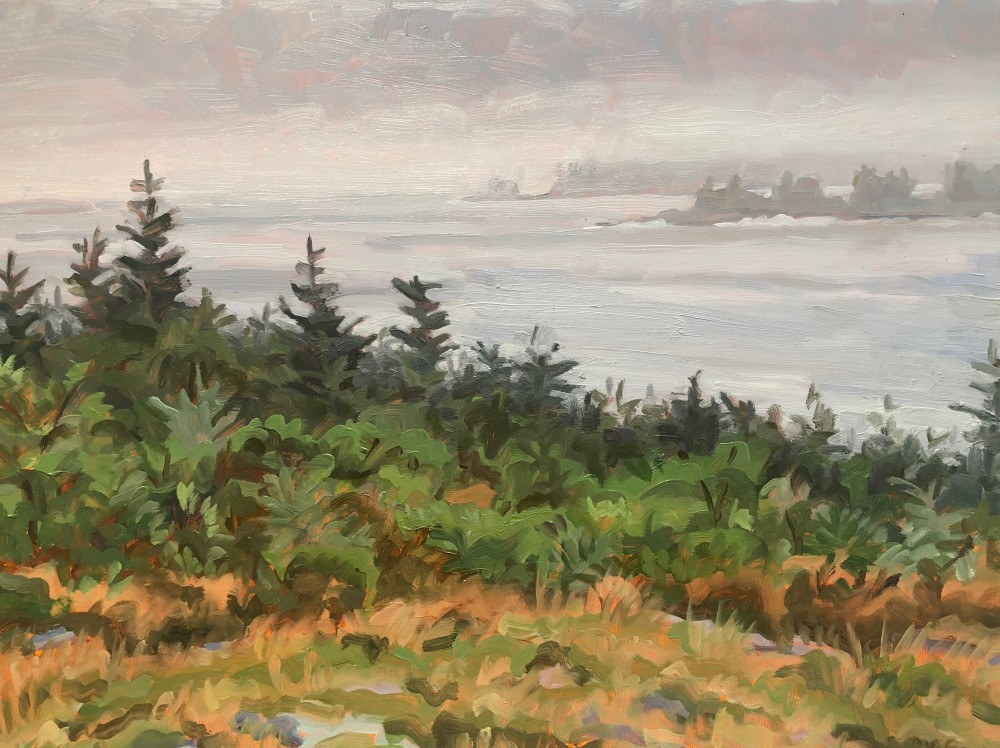 Max Mason
Max Mason grew up in Lincoln, Massachusetts. After graduating from Vassar College with a degree in Geology in 1975 he came to Philadelphia in 1981 to study at the University of Pennsylvania with landscape painter Neil Welliver. He is represented by the Gross McCleaf Gallery where he has shown his landscape, still life and baseball paintings since 1985.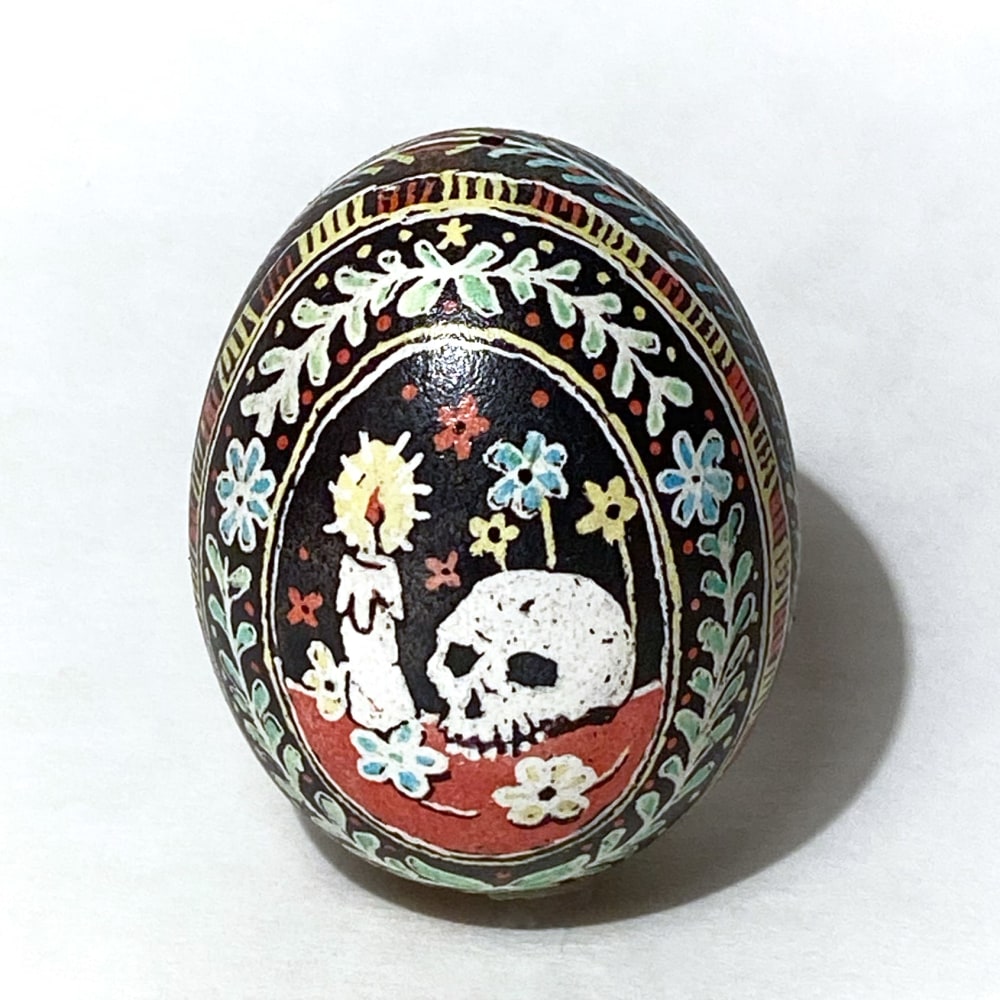 Clare McCarthy
Clare McCarthy is a graduate of the University of Pennsylvania and the Pennsylvania Academy of the Fine Arts. Her work varies in media and technique, from hand-sewn soft sculpture to traditional wax-resist processes of egg-dying, but remains consistent in its whimsical content. She seeks to manifest the tokens and creatures of imagined worlds and bring them into the lives of others.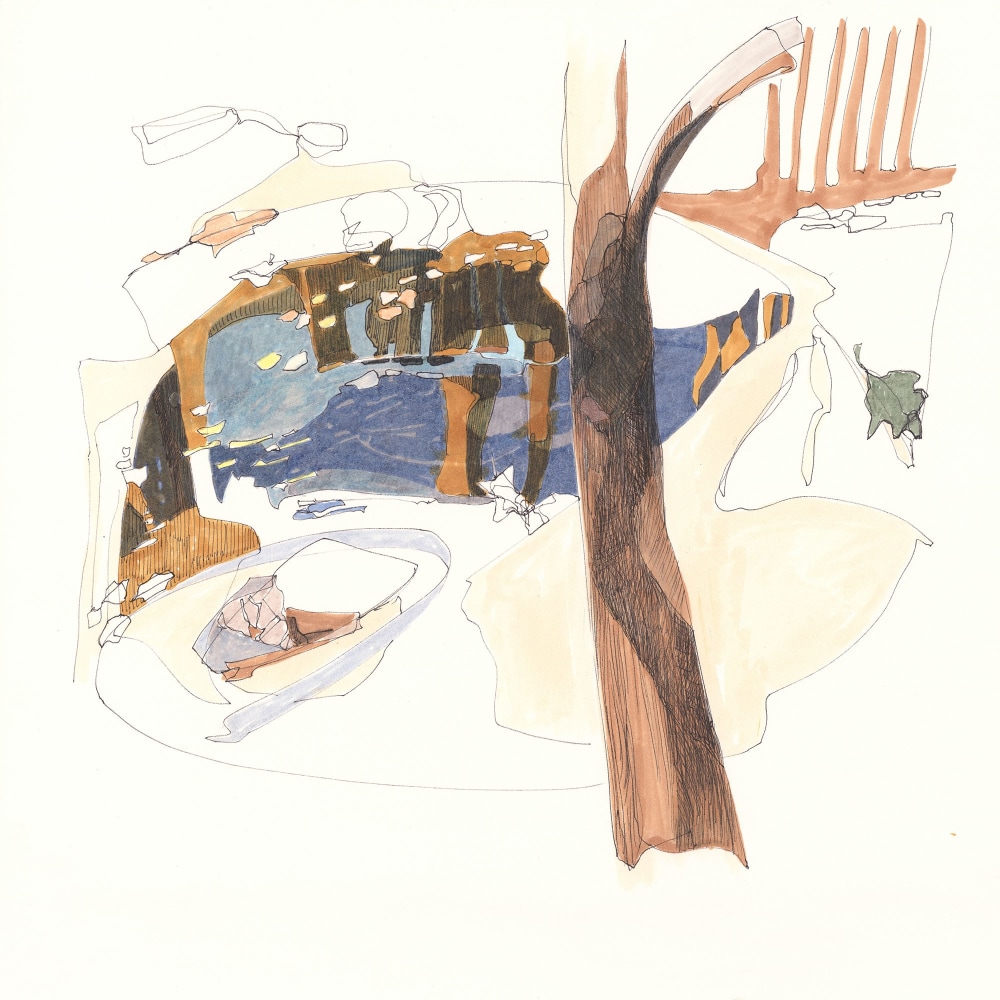 Léni Paquet-Morante
Léni Paquet-Morante is a sculptor and painter living in New Jersey. She has shown her work in numerous galleries across the mid-Atlantic region, including solo exhibitions at Mercer County Community College in Trenton, NJ and the Center for Gender and Sexuality Studies in Princeton, NJ. This body of work features imagery informed by wetlands surrounding her central New Jersey home. Structures within and surrounding vernal pools, marshlands, puddles, and creeks are her muses for interpretive work about those systems.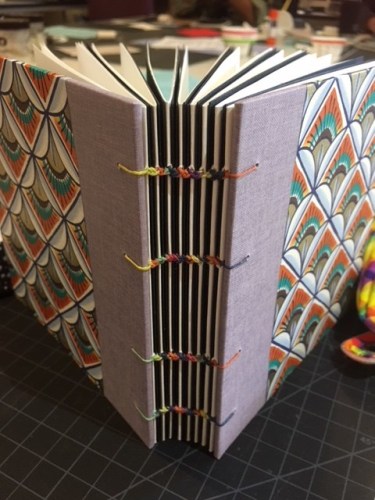 Rosae M. Reeder
Rosae M. Reeder is a Book Artist, Printmaker and educator, living, teaching and constantly making in Philadelphia PA. Rosae is currently the Assistant Program Director for Illustration, and an Adjunct Associate Professor in the School of Art at the University of the Arts in Philadelphia. She received her MFA from the Book Arts/Printmaking program at The University of the Arts and a BFA in Printmaking from The University at Buffalo. Rosae has taught many workshops on Bookbinding and Printmaking at institutions and book arts centers throughout the country. Her work combines various alternative photographic processes, digital collage, traditional printmaking media such as Letterpress, Lithography and Monotype, along with book structure. The imagery and content of her work is that of reference and reflection. A moment remembered, a time almost forgotten, a thought process evolved. Her work has been exhibited at multiple galleries across the country and internationally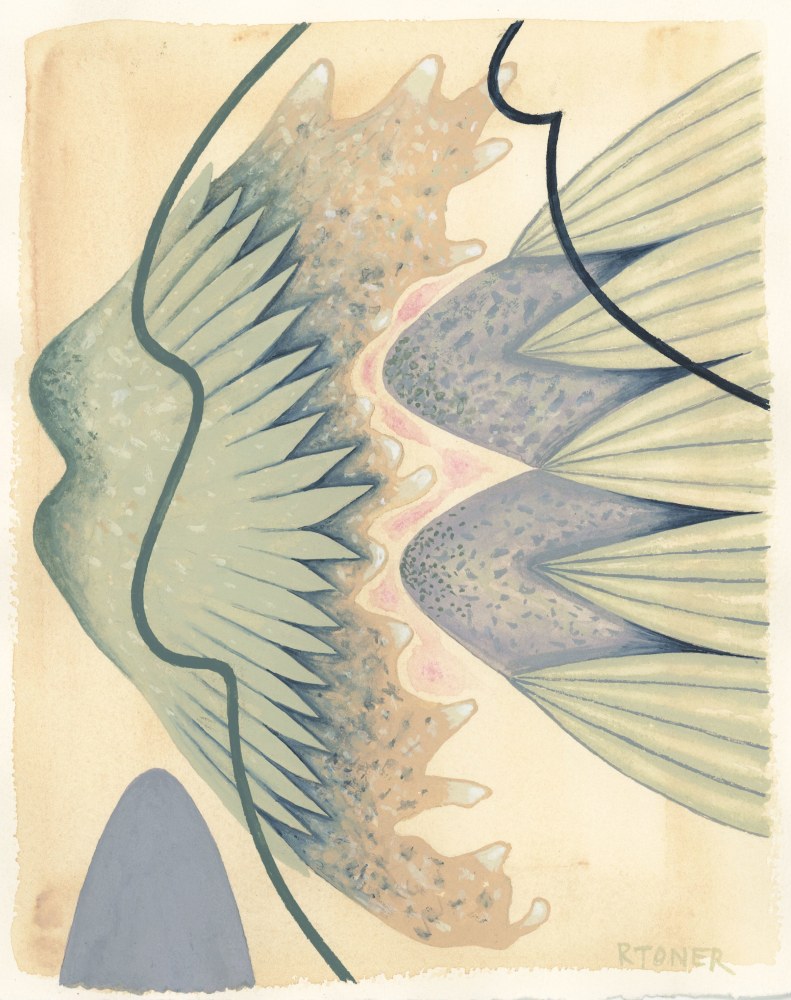 Rochelle Toner
Rochelle Toner was born and raised in Des Moines, Iowa. She attended the University of Northern Iowa as an undergraduate in Art and Art Education, BA and she received her MFA in Painting and Printmaking from the University of Illinois.
In 1972 Toner began teaching at the Tyler School of Art and Architecture/Temple University where she taught drawing and printmaking for thirty years. From 1976 to 1979 she taught in Tyler's study abroad program in Rome Italy. For the last thirteen years at Tyler, Toner served as Dean of the School. Toner retired from full-time teaching and administrative work in 2002.
Toner's studio work has always been related to and inspired by her fascination with the forces of nature and by an exploration of the dynamics of gender and culture.
Toner's work has been exhibited widely and is held in numerous public and private collections. In 2010 she was honored by the Southern Graphics Council International as Printmaker Emeritus. In 2018 Toner had a one-person survey exhibition of her work at The Philadelphia Print Center that included etchings, drawings and collages.
Toner divides her time between home/studio in Rock Hall, Maryland and in Philadelphia.