"Much of my practice focuses on the vast wave of images that collectively circulate online. By the nature of 'showing and sharing' visual culture, images become orphaned from their intent and authorship, and distinctions between originals and copies are lost."
-Irene Mamiye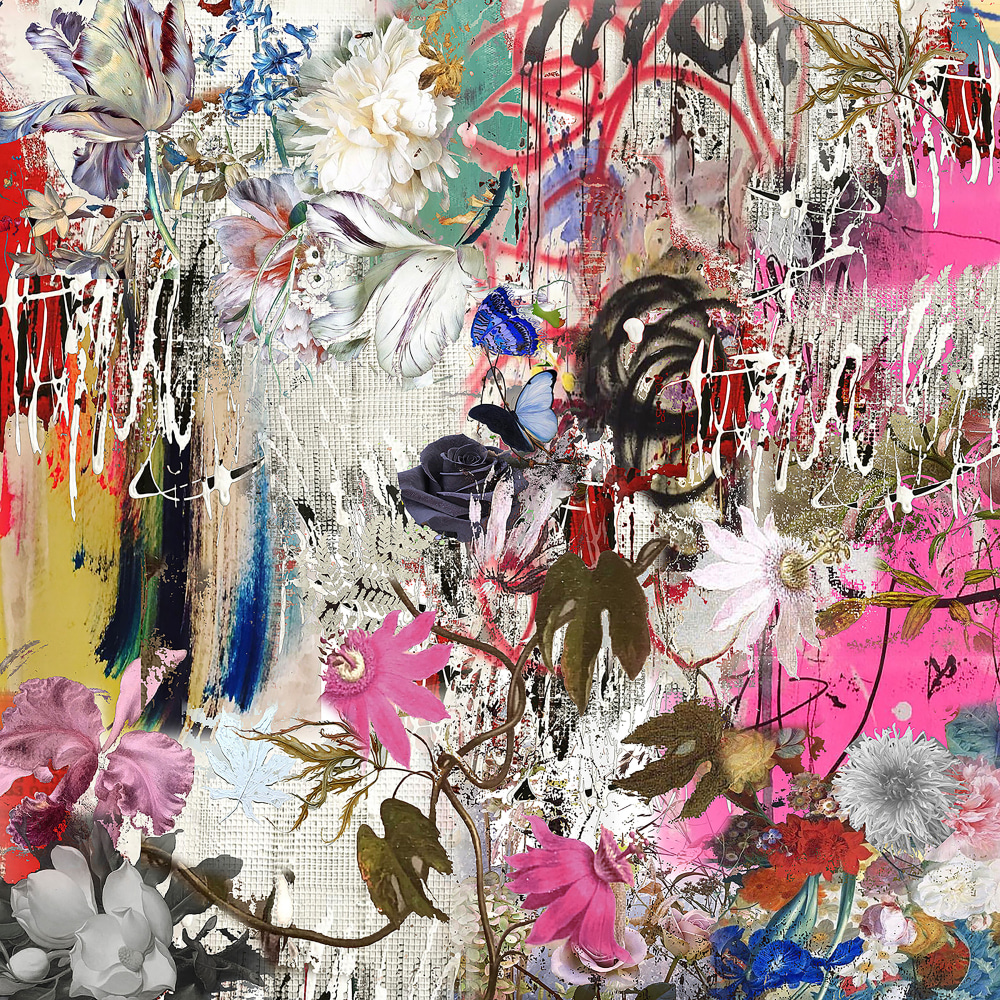 In Fresh Kills, Irene Mamiye addresses the unique philosophical implications of social media, technology, and the ubiquity of digital imagery. Mamiye playfully considers Roland Barthes' philosophy in The Death of the Author by creating original works from freely available, often mass-distributed, visuals. The reanimation of this imagery marks a new stage in the lifecycle of an image, acting as the beautiful and vivacious, post-modern constructions of un-dead authors. This three-fold exhibition features digital collages, CNC-milled Plexiglas sculptures, and video shorts.
In her Homage series, Mamiye first amasses collections of Instagram posts. These appropriated images are then plugged into Photoshop to be manipulated and layered into something new. The final images are a mélange of public posts that have been recorded and recontextualized into collective digital tableaux; an original made from the ubiquitous. Similarly, the Ciphers works contain internal logic, code, and encryption that has been selectively manipulated to form the resulting Plexiglas assemblages. The transparent material acts as a real-world "filter", or screen. The etched geometric patterns are intended to reference the pixilation and noise resulting from .jpeg compression. Adding another twist to the story of these constructions, Ciphers recently became DeCiphers on the blockchain as 1000 generatively created NFT's which sold within days of the drop. The collection can be viewed on OpenSea.io.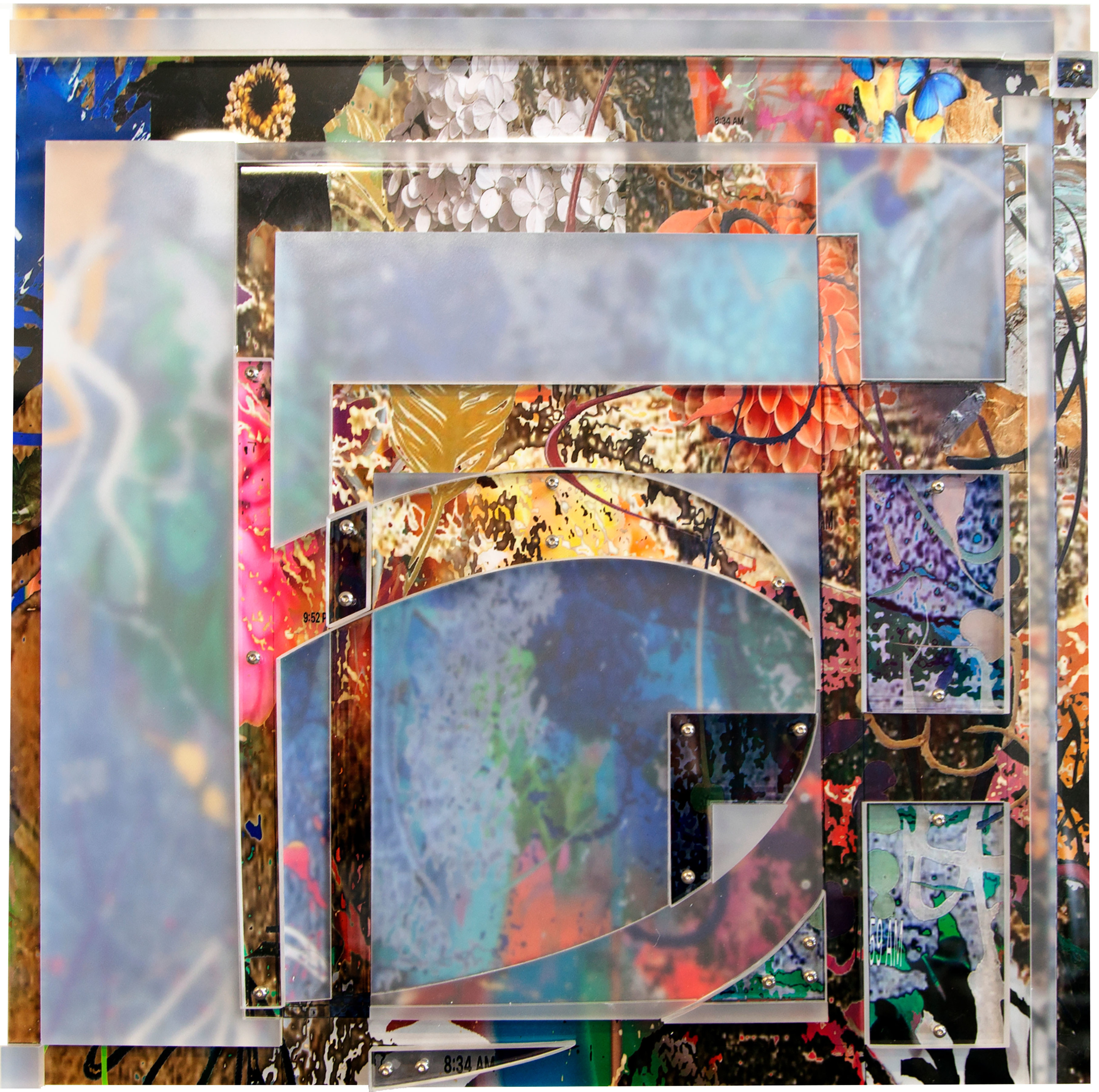 Her Iconic Works video shorts consider works of art that have transcended authorship in a different way. Each video features an "iconic" sculpture or installation by contemporary or historical artists. As icons, these works exist in the collective consciousness of art lovers. They are mythologized in contemporary culture and now function outside of, and beyond, artistic authorship. In Fresh Kills, Mamiye's virtual animations depict Jennifer Steinkamp's Pearls, Damien Hirst's butterfly wing assemblages, and the Hellenistic sculpture Venus de Milo in increasing states of self-determination or destruction representing their respective departures from the original intent of the artist.
Irene Mamiye is a New York-based artist whose work incorporates photography, video, and digital imaging techniques. Since 2006, the artist has tapped into the vastly growing, ever-changing landscapes of internet-based technology through archiving and manipulating online imagery. Irene Mamiye was born in Marseille, France and immigrated to the U.S as an adolescent. She holds a BA in Photography and Global Studies from Gallatin New York University and an MFA in Lens Arts from the School of Visual Arts in New York. Her work was included in the landmark exhibition The Edge of Vision (2009), mounted by the Aperture Foundation, in the Museum of Art and Design's Multiple Exposures: Jewelry and Photography (2014), and again at the Aperture Foundation in Photography Is Magic (2016). Mamiye's work has also been featured in the following publications: Architectural Digest, Interior Design Magazine, Vanity Fair, People Magazine, Elle Décor and InStyle.