"There is tactility to thread, both in process and result, that is intrinsic to the senses. As I layer thread on thread, pigment on pigment, I consider each of my movements as a means of evolving a surface individually in order to properly capture the essence of each composition."
- Natasha Das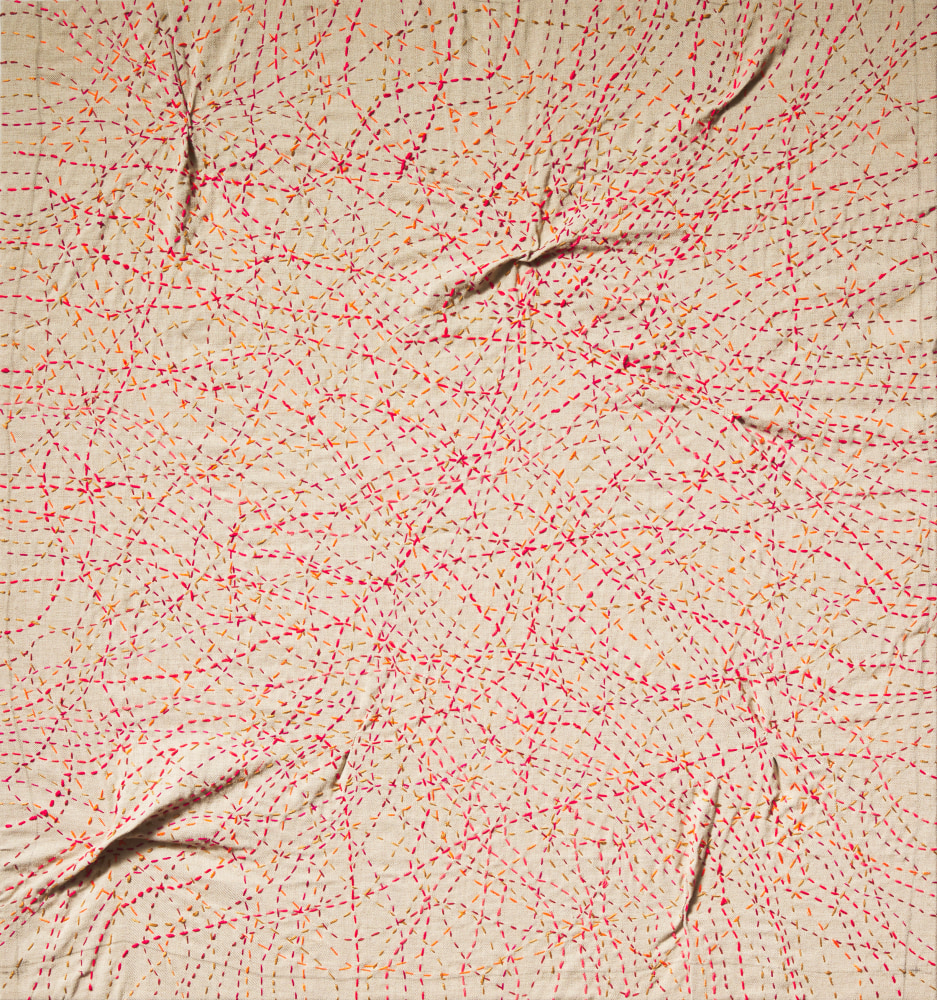 Textures created with thread are to Natasha Das what brushstrokes are for other artists: fundamental, visceral, expressive elements. Das' labor-intensive compositions convey her unique voice by representing an engagement with both abstraction and the weaving tradition of her native India, lending an autobiographical component to her work.
Das consciously envisions and determinedly places each and every stitch. Her technique of applying layers of thread to her oil paintings creates rich surface textures that percolate and vibrate with intensity. The brightly painted blocks of color intertwine seamlessly with intricate, meticulous hand-stitching and culminate in a unified, harmonious presentation.
In the artist's own words, "While constructing my thread works, there can be an inclination to coordinate the placement of certain colors next to their natural pairs. The color theory aspect of my painting training has hardwired my brain to react this way. Opposing this inclination unlocks another part of my brain. This one is solely based around material and emotion. Repeatedly piercing the canvas with my needle and thread, I have no set end goal. I simply stitch until I begin to build texture. Experimenting with texture in this way allows for a thorough exploration of the material itself. Through these experiments, I have begun to better understand what process as a term refers to. It is not a set of rules. It is a set of actions."
By Independent Curator, Angelica Semmelbauer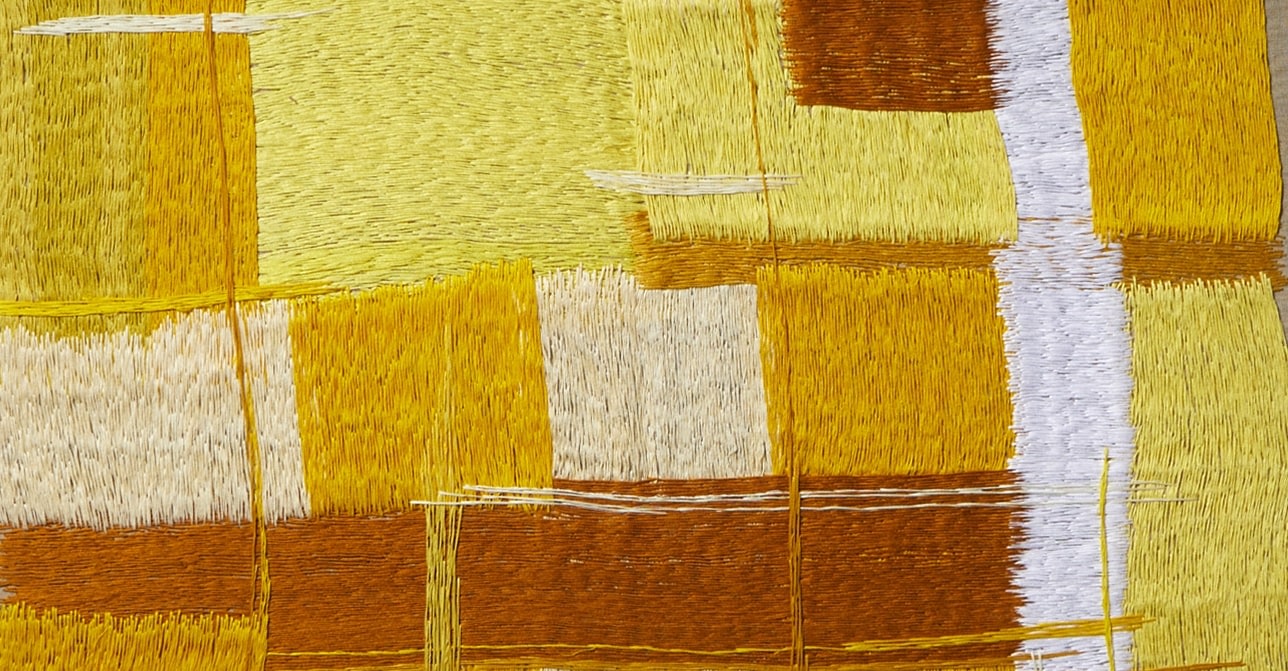 Natasha Das is an Indian-American artist living and working in New York City. She earned her BFA from Angel Academy of Art in Florence, Italy and studied at the Art Students League of New York. Gross McCleaf Gallery is pleased to present Natasha's first solo exhibition in Philadelphia.