Short & Sweet II is a collection of mini-exhibitions, each offering a small taste of works by four local artists. Gross McCleaf is pleased to introduce JP Calabro, Alex Griffin, Kate McCammon, and Lauren Whearty.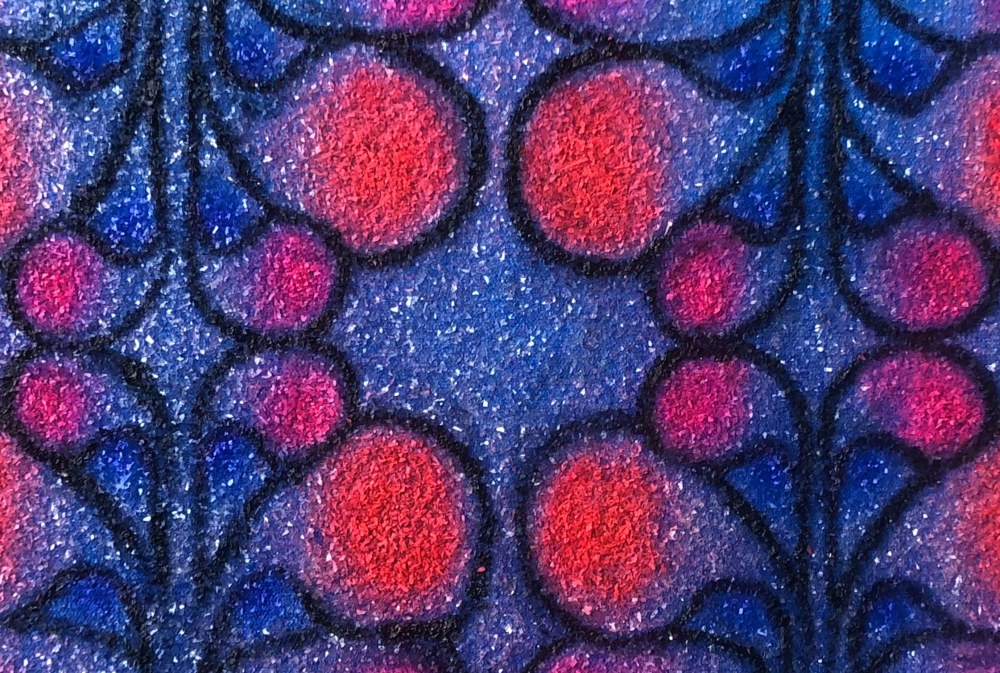 JP Calabro's kaleidoscopic designs celebrate color, commercialism, and camp. Delectably delicious dayglow color covers a rock candy surface created from diamond dust, the material used in popcorn ceiling texture. With seductively fruity titles, Calabro's work is a collectable treat. We bet you can't have just one!
Calabro has exhibited his work widely in the Mid-Atlantic region including the Chestnut Hill Gallery, Freemans Mainline Gallery, the FMC Tower, and the Plastic Club. He currently lives and works in Philadelphia.
Alex Griffin's heavily manipulated surfaces offer ghostly remnants of his process of layering, scraping, and erasing. His works take on lives of their own as mystic apparitions, leading the viewer through quiet, discretionary interpretations. Griffin says the completion of a painting can feel like an exorcism of sorts. Though his work can sometimes feel haunted, he finds a way to add small elements of joy to his dreamy stories.
Alex Griffin has shown his work in solo and group exhibitions throughout the United States and his paintings are in private collections across the country and abroad. He received his BFA from Virginia Commonwealth University. Griffin lives and works in East Falls, Philadelphia.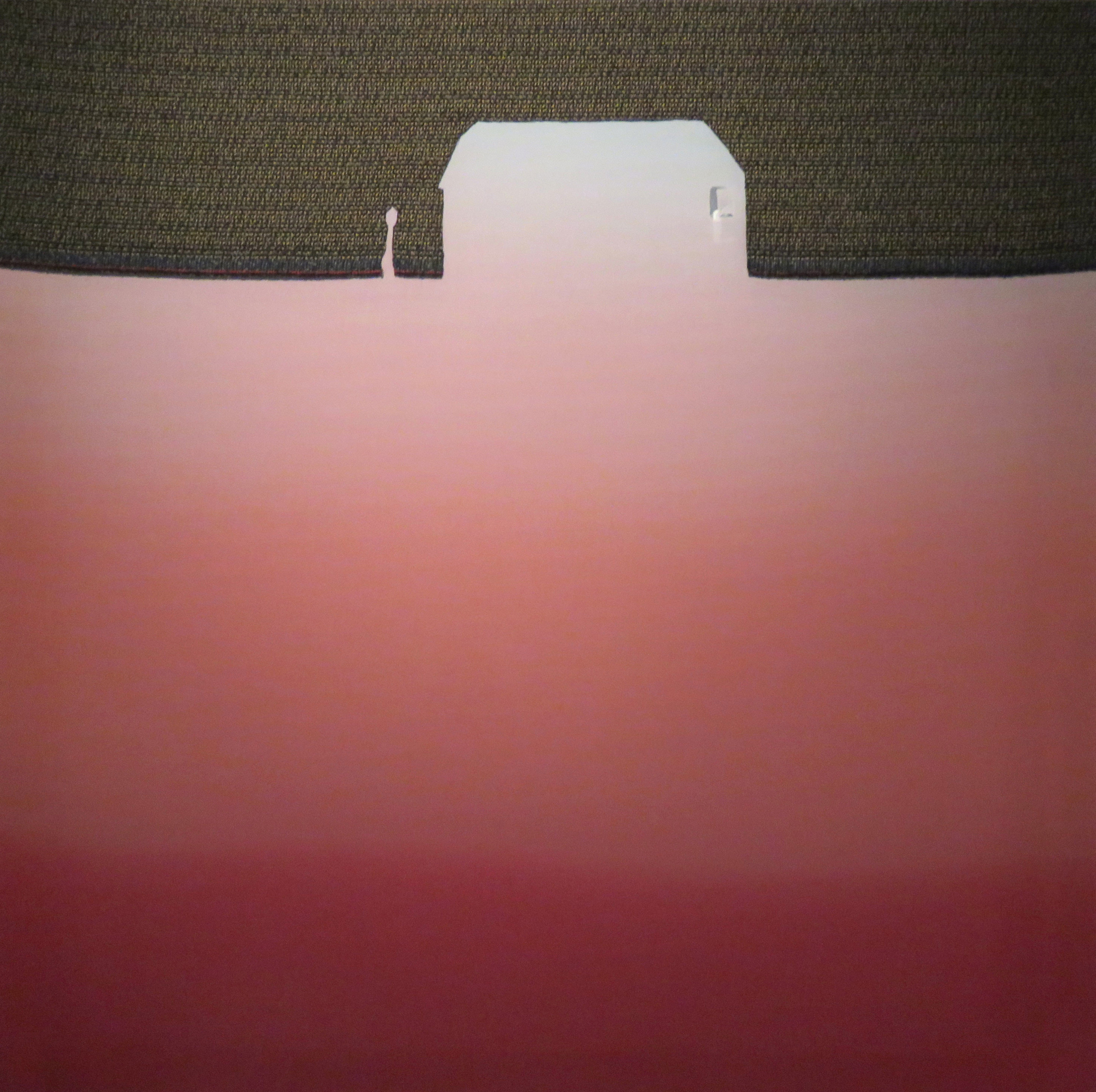 For Kate McCammon, the use of fabric serves a dual function. The many colors and textures substitute for the artist's traditional medium of paint, and remind the viewer that these materials have an original purpose of cloaking and hugging the domestic realm. Iridescent silk, plushy velvet, patterned upholstery fabrics, and collaged sections of family photos create sentimental imagery, a nostalgic sense of place, and a feeling of home. Although her works often depict a family photo album, McCammon recognizes the constructed and invented nature of memory. Her narrative works are not stagnant relics of the past; rather, they are active transformations of characters and themes that are intimately known, while somehow constantly being discovered.
Born in the small town of Bridgeport, West Virginia, Kate McCammon's passion for art guided her through a BFA from the Maryland Institute College of Art and an MFA in Studio Art from the Pennsylvania Academy of the Fine Arts. She has been awarded a number of residencies in the United States and abroad and exhibits her work regionally. McCammon lives and works in Philadelphia.
Vibrant and saturated, Lauren Whearty's still-life paintings playfully propose contemplative and conceptual connections between form, symbols and meaning. Bold bouquets perched atop equally brazen floral fabrics create comparisons between the sign and what is signified. Constantly referencing the act and tradition of painting itself, Whearty's works are deceptively effortless yet erudite.
Lauren Whearty is an artist, educator, and curator living and working in Philadelphia. She is a co-director of Ortega y Gasset Projects, an artist-run curatorial collective in Brooklyn, and teaches at the University of the Arts and Tyler School of Art & Architecture. She has attended numerous residencies and has exhibited widely in New York, Philadelphia, and more.