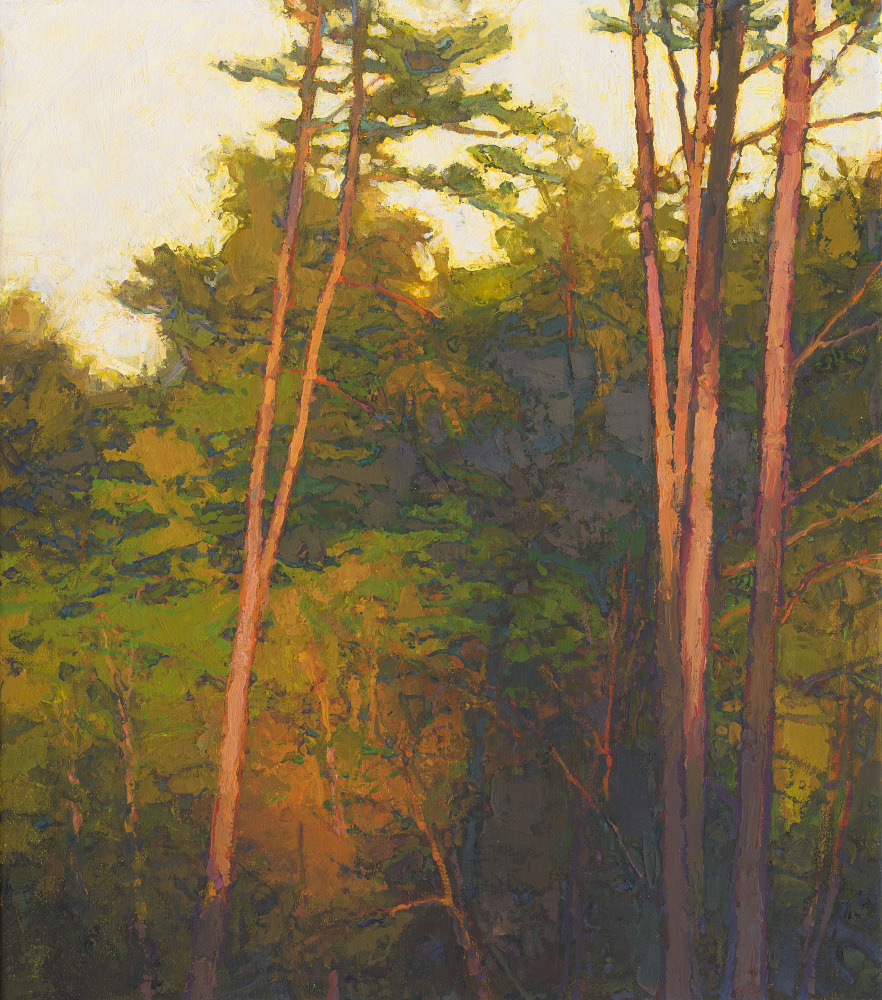 "Landscape is indeed an inspiring subject to someone who values surprise, change, nuance, and natural processes. Landscapes are intrinsically creative forces. First, they evolve as complex systems from the interactions of geologic, biotic, and climatic forces over time. Then, when experienced as subjective witnesses, landscapes offer a light unique to that moment. The observer sees not just with her eyes but with layers of knowledge, familiarity, emotions, and, most crucially, curiosity."
- Thomas Paquette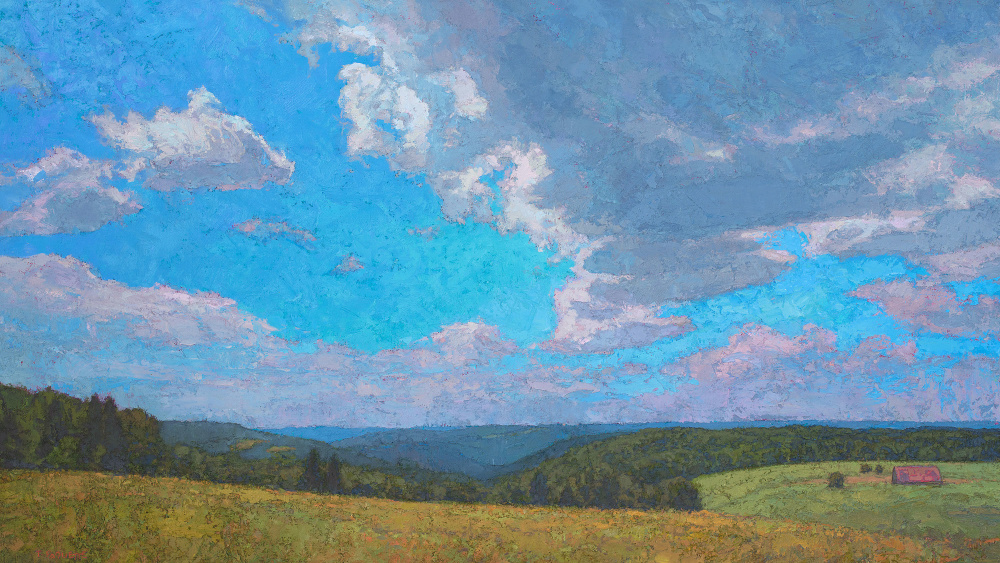 On Nature features over thirty new landscape paintings from Gross McCleaf artist, environmentalist, and explorer, Thomas Paquette. Brilliant arrays of color depict lush terrain, hazy mountains, rushing rivers, and panoramic vistas, where subtle and sensitive details in light and atmosphere are perfectly captured. Paquette's spaces unfold through his application of oil paint in rich, textural strokes of color, creating value and chromatic relationships where shapes and form emerge.
Although his compositions suggest many distinct vantage points in their environments, varying from immersion to that of a remote observer, few human interactions with nature are presented. Paquette instead seems to focus on the rugged persistence of Mother Earth.
Paquette's paintings, both large and small, are meditations on natural beauty and the sublime. Nature becomes an unpredictable force, offering pleasant blue skies and scenic waterways along with moments of searing heat, thick humidity, and muddied, gushing creeks. Presenting the complexity and grandeur of the natural world, Paquette's work captures the immensity of these landscapes with scenes that inspire awe and reverence.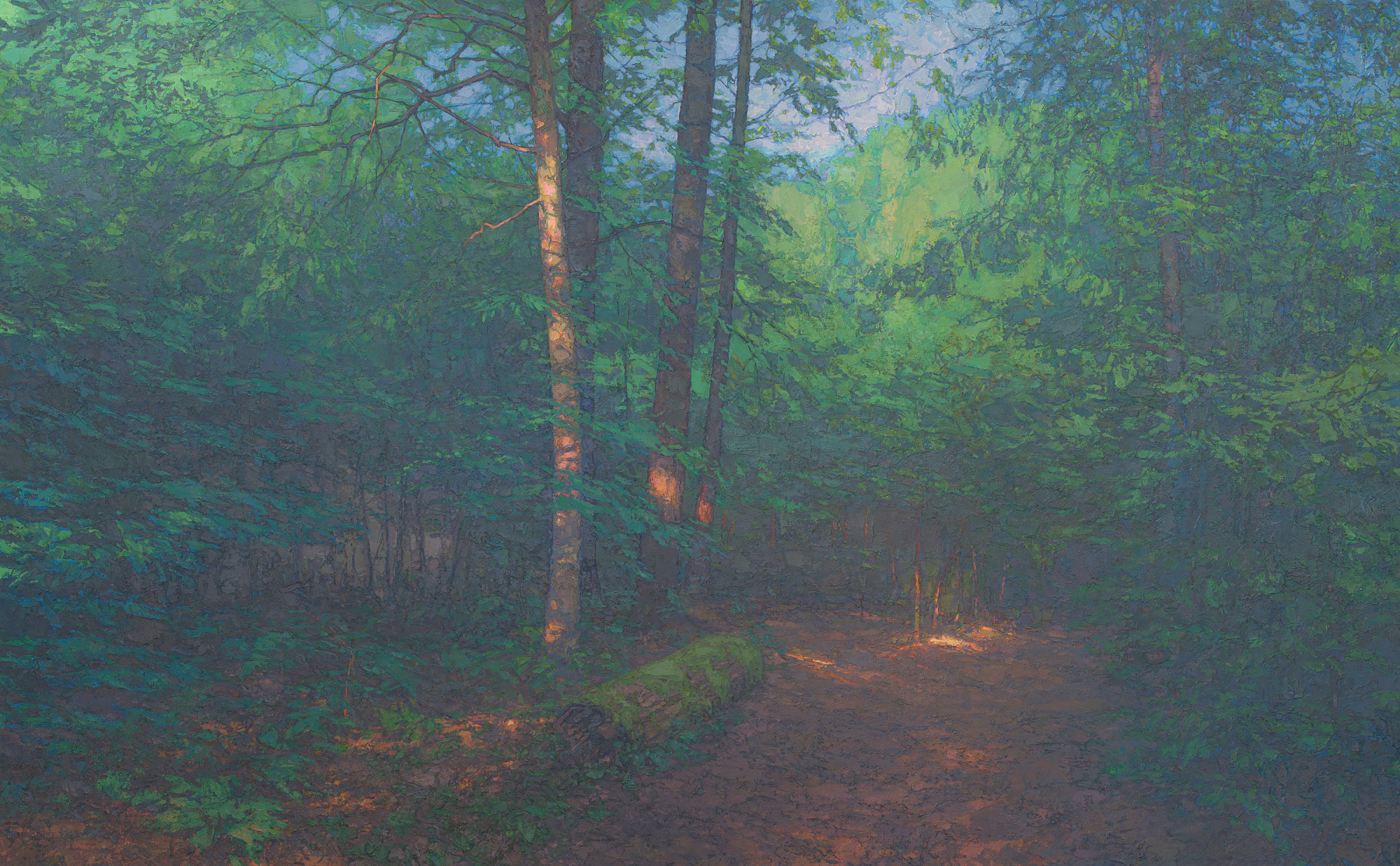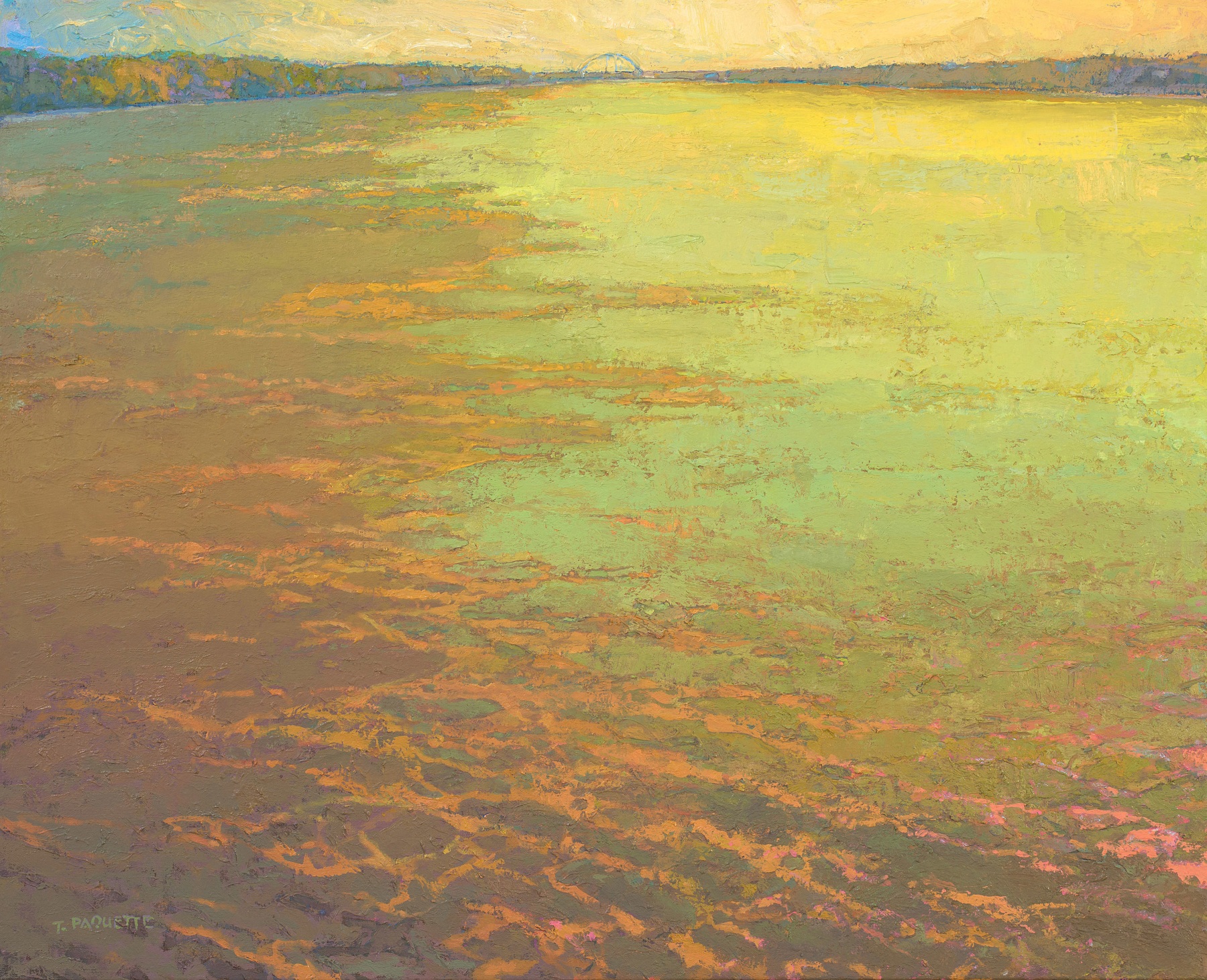 Thomas Paquette currently lives and works in Warren, Pennsylvania on the edge of the Allegheny National Forest. He received an MFA from Southern Illinois University, Edwardsville and a BFA in Painting from Bemidji State University. He has been an artist in residence in Miami Beach through the National Foundation for Advancement in the Arts (NFAA), and many other residency programs including those at Yosemite, Acadia, and Rocky Mountain national parks, the Aegean Arts and Cultural Exchange in Greece, and the American Academy in Rome.
Paquette has had many notable exhibitions including solo exhibitions at the Minnesota Marine Art Museum, Dubuque Museum of Art, The Erie Art Museum, Georgia Museum of Art, The Rockwell Museum, and Westmoreland Museum of American Art. He has shown his work in the Art in Embassies Program through the United States Department of State in twenty embassies on five continents. His work is collected in museums and private collections across the world.