"Before I start certain paintings I will have concrete scenes or loose narratives that I want to put on the canvas, but through the process of painting, these initial scenes always change as I paint over and scrape away the initial images. In the end the narrative is never something I understand. One of my favorite things about painting is hearing other people put together their own stories when looking at my work."
- Alex Griffin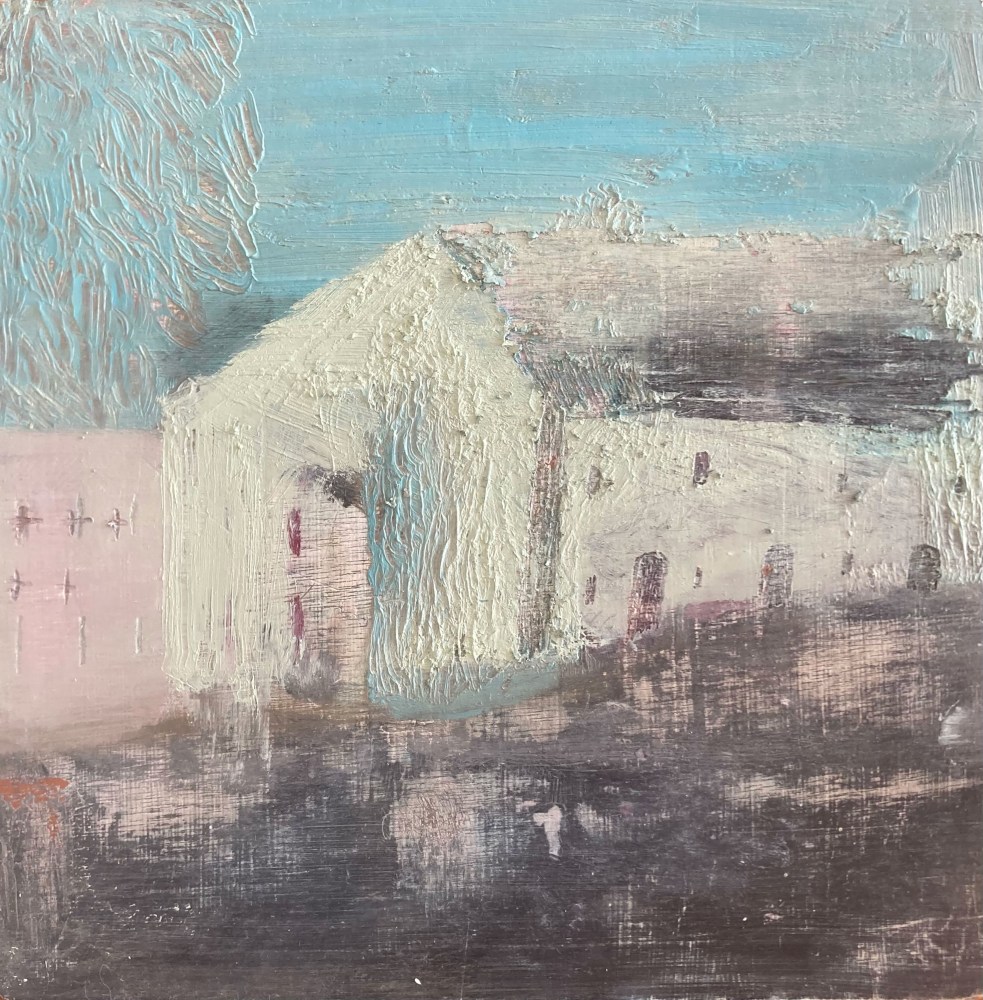 My recent practice begins by gathering images from outside sources, such as a film still or a photograph I have taken while walking through Philadelphia and the surrounding landscape. I'm drawn in by the beauty of old buildings, the secret history left within the structures and the people who previously or currently inhabit them. I initiate my process with these elements and a hazy image of a finished piece. However, the painting itself always takes over, and after weeks, months or years of layering, scraping, and erasing, the final painting reveals itself.
"I do paint specific places. I often start with an image from a book, the internet or from my own photos. However, the final image rarely looks like the subject matter I started with, due to the layering and scraping that takes place while I paint. I do see my work as being of this world, but maybe more in a dreamlike quality. I don't remember many dreams, so part of me thinks that at times I am painting my dreams."
- Alex Griffin
Alex Griffin lives and works in East Falls, Philadelphia. Griffin's work has appeared in solo and group exhibitions throughout the United States. From 2017 until 2019, he was associated with The Professional Artist Membership Program at the Mainline Art Center. Today, Griffin's paintings are included in private collections across the country and abroad. Griffin received his B.F.A. from Virginia Commonwealth University in Painting and Printmaking in 2008.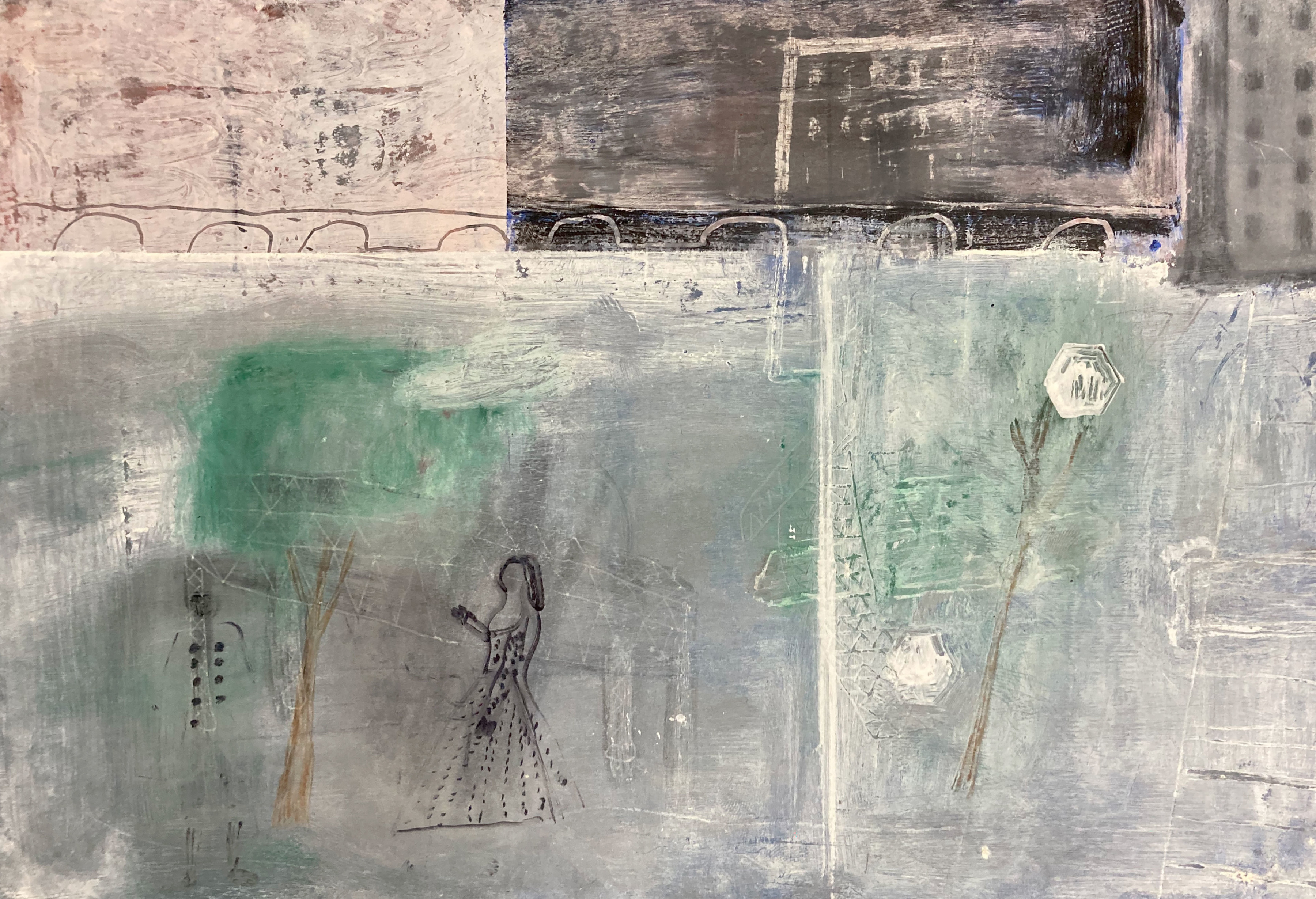 Alex Griffin featured in The Brooklyn Rail's Alex Griffin: Passages
By: Jennifer Rose Bonilla-Edgington
Alex Griffin's first solo exhibition, Passages, at Nancy Margolis Gallery, is a phantasmagoric daydream. The works are filled with quiet subtleties and dark histories that are left with a whimsical afterglow. The show is built upon 11 small to medium-sized paintings which makes for an intimate spatial experience. That same sense of intimacy moves from the viewer to each piece and back again. Although the paintings traffic in Americana and an aesthetics of quotidian events, the act of peering into the environments that Griffin has recalled quietly from mind to painted surface feels timeless, like a faded photograph or conjured memory.
Layers live within Griffin's work. Within his paintings are traces of past etchings and brushstrokes that lay gently on top of scraped oil paint and wax. Remnants of earlier mark-making and underpainting are exposed by pockets of fog-like haze, blurring these past images—figures that sit against bleak shades of green, gray, and blue, as well as gusts of pink and violet hues. In Winton Street (2021), three row houses center the work like a modernist abstraction. Each is unique in their style. The houses, from left to right, begin to fade: doorways, windows, and rooflines less and less distinguishable from one to the next. There is a figure in white, whose body angle suggests forward movement, exuding urgency. The head of the figure fades away like the last row house. In front of the figure lies even more ethereal matter that also appears to be in motion, as if the body is taken up by wind or the friction of the figure's moving garments. Griffin's paintings pause time while simultaneously educing a fleeting emotional and physical surge. Here lies the conflict within his works: they occupy a state of the in-between, like a word you search for that remains ineffable, or a memory that has been falsely created but nonetheless stays with you...