I focus primarily on color. Texture has also become an important part of my most current series. As far as theories, Camp aesthetics, gay culture, and decoration feed my inspiration. Most recently ironwork around windows and handrails have become a source of inspiration for my paintings.
- JP Calabro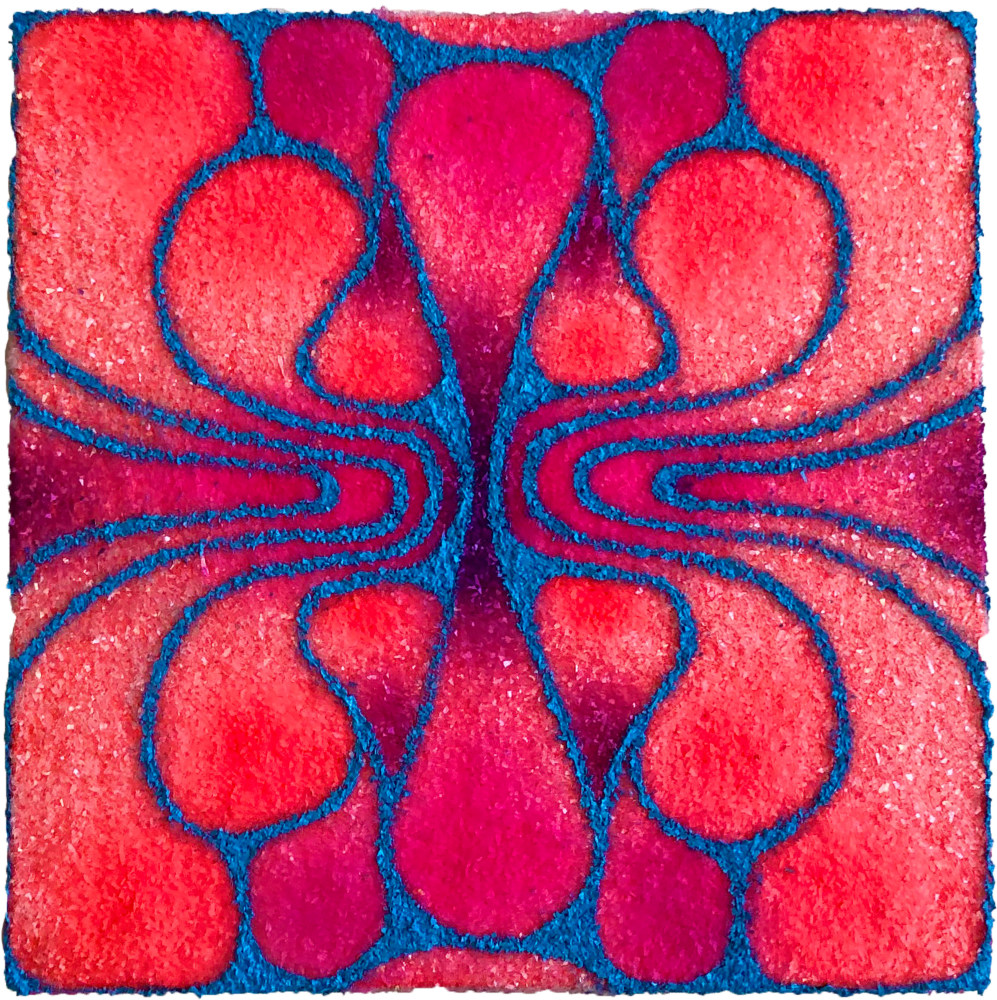 JP Calabro grew up in Bordentown New Jersey. After finishing college, he has been successfully exhibiting his work across the Philadelphia regional area. He has been a featured artist at the Chestnut Hill Gallery, Freemans Mainline Gallery, the FMC Tower and the Plastic Club Gallery. Currently, he is living and painting in Philadelphia to establish and invest in a stronger network of contemporary fine arts in the beautiful city of Philadelphia.
I grew up in the 90s with saturated neon color around me so I believe my color pallete draws mainly from that. Peter Halley talks about the glow of his paintings and the development of tech and pigments. I thought that this made sense as to why I also use strong bright glowing color.
_
Right now I am thinking about the symbolism of fruit and its meanings. I am also inspired by how this translates into our everyday life as candles, candies, air fresheners, body lotions, scratch offs ect. Its interesting to me that fruit can be a metaphor for death, sexuality, abundance, it can be lavish or it can be simply a gay man. So yes, I do want my paintings to look delicious.